New Year's Resolution: Help Businesses Focused on Improving Our Community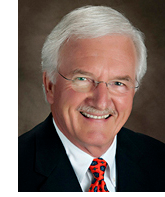 By Steve Coleman, Partner, Platinum Group
All of us are living different priorities today. Wise observers say we are experiencing in this pandemic what would have normally taken ten years to change. My personal awareness of what it means to live out a core value – do the right thing – has been sling-shotted into a top priority for 2021, no longer an idea of something that will eventually get done in my retirement years whenever they happen.
With all the challenges that surfaced in our community during 2020, I wondered how I could better help those in our community who need it the most and do it in a manner most meaningful to them. The answer came by way of the Minneapolis Foundation and the National Christian Foundation, advocates for what are known as "generosity circles." One forms when a passion or opportunity stirs someone into action toward helping others. Ideas, words, actions flow. Others take notice and want to join.
This is happening now with a generosity circle that seven Platinum Group colleagues and I formed called Community Ventures. We are committed to building a community of business entrepreneurs that develop, guide and find resources for deserving, under-resourced businesses in the Twin Cities.
Community Ventures works collaboratively with others to first identify a community need-focused company with established founders that will lead and protect their venture. Next, we gather a group of experienced businesspeople to work with those founders and help them articulate a compelling vision founded on core values that deserve to prosper. Third, we attract people with financial resources and connections that see this community venture as a deserving investment... MORE