Business In The News
Heading Into February 2021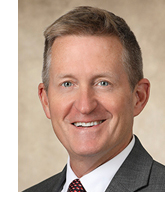 By Dale Kurschner, Executive Consultant
Welcome to Business in the News (BITN), a monthly compilation of business stories from around the state usually not reported on by Twin Cities media. These stories provide business leads, trends and insights we hope you will find useful.
Downtown Duluth is Hot: Building Boom Continues
The City of Duluth issued permits for construction projects valued at a record-high $399 million in 2020, breaking the old record of $277.5 million in 2010. Here's more on this story, including a mention that new commercial construction scheduled for projects in the Twin Cities may be down by 30 percent.
Canomiks Becomes First Minnesota Company Accepted into PepsiCo's Business Accelerator
Rochester-based Canomiks is one of ten companies accepted into PepsiCo's annual Greenhouse Accelerator program. Each business receives $20,000 in grant funding and advice from PepsiCo experts regarding R&D, supply chain management and design. One will be selected in June to receive an additional $100,000. Canomiks uses genomics and AI to test ingredients for use in healthy foods and skincare products. It has only been Minnesota-based for about six months... MORE