Family Business Matters
How to Ensure Your Life is Even More Fulfilling After Retiring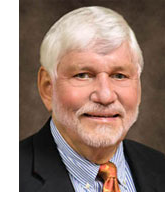 By Tom Hubler, Executive Consultant
As a fan of classic films, I am always searching for films that apply to family businesses. I recently viewed the 1936 film, Dodsworth, that stars Walter Houston in the title role, as well as Ruth Chatterton and Mary Astor.
Dodsworth, an entrepreneur, sells his automobile manufacturing company and retires without a plan for his future—not unlike many real-life entrepreneurs. As soon as he does, his wife, Fran, begins to plan their extensive trip to Europe and throughout the process both Dodsworth and Fran encounter differences in their expectations for the trip.
Their differences are similar to what my former colleague, Jeff Rothstein, referred to as "What's the Deal?" Jeff's assumption was that all couples have an implicit "deal" that is never spoken about and governs how they interact with each other. He posited that when couples move into their 60s, they begin to discuss and question their expectations for their golden years. From Jeff's perspective, this is an opportunity to dialogue and recalibrate each other's expectations and come to a common understanding about your future together.
Nearly all couples have implicit, unmentioned, assumptions about their marital relationship. As couples get older and consider retirement or changing their work relationship, many have not considered a plan for the future. They have no resources, no practice, no roadmap, and when they look ahead, they feel adrift.
I help business families address this change using a process I call Life Career Planning. Both the entrepreneur and spouse realize a sense of fulfillment and purpose, and are able to turn their dreams into reality with peace of mind. Most importantly, the process helps them devise a common perspective of their values. They can effectively share their goals and dreams with each other in a manner that honors and engages both. They redirect their wisdom and their knowledge of life to produce a realistic, engaging plan for meaningful work and leisure time. They look ahead by looking back.
Nineteenth century Danish philosopher Soren Kierkegaard extolled, "Life can only be understood backwards but it must be lived forwards." To me that means we recognize, embrace, and celebrate our accomplishments so that we can use them to energize the future... MORE