Meaningful Capitalism
Providing Capital
for Businesses in Crisis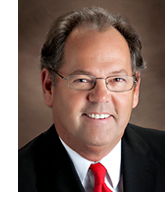 By Dean Bachelor, Founder and Chairman
More than a decade ago, our country was showing signs of recovery from one of the deepest and most significant recessions in American history. They called it the "Great Recession." It was deep and broad, and it affected almost every business in the country. It began as a sub-prime real estate correction and led to one of the largest-ever stock market corrections, with stocks losing more than 50 percent of their value by mid-2009. Business after business was closing their doors. TARP was formed to bail out failing banks. Transactions came to a screeching halt. It was pretty ugly.
In the middle of those tough times, a small business north of St. Paul owned by the same hard-working family for more than 60 years was struggling to survive. A manufacturer of heavy-duty equipment in the road paving and road repair business, Stepp Manufacturing laid off employees in an effort to stay in business. The company's lender wanted out and had stopped loaning money to it. Stepp was in trouble with nowhere to turn.
Platinum Group had recently formed Platinum Capital Partners, a distressed-debt fund to help struggling businesses survive by loaning them money when banks would not. We heard of Stepp's troubles and decided to take a look.
I remember walking through the plant and seeing only three employees at work. It was a sad moment. But we also found lots of work in process and purchase orders from customers, customers whose orders were not going to be completed if something didn't change quickly... MORE