One Take CEO Interview
CEO Nick Elders on How His Startup SPARK Facilitated $7 Billion in Loans Within 2 Weeks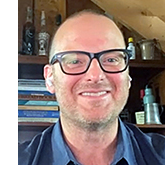 Nick is CEO of Ignify Technologies, an early stage fintech company whose SPARK loan origination platform facilitated 50,000 SBA loans worth $7 billion in two weeks last year. Those loans in turn helped save 500,000 jobs. During this One Take CEO Interview presented by Platinum Group, he explains how the company quickly scaled up to meet demand, how it plans to grow and how it does well attracting and retaining talent—something its top three leaders spend 30-40 percent of their time doing. Ignify is a public benefit corporation (PBC) spun out from Minneapolis-based Community Reinvestment Fund USA in 2020. Ignify/SPARK is the nation's only SBA loan origination PBC.
Elder's interview can be listened to via Spotify or watched here on YouTube.
For those wanting to jump to a specific question and answer, see the segment options here.
Watch other recent One Take CEO Interviews with...