One Take CEO Interview
Doug Jaeger on Buying a Canadian Company During a Pandemic, Employing Talent Where it Lives & More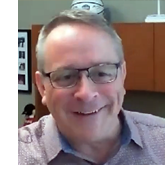 Jaeger's company Ulteig recently acquired a Canadian business without visiting it due to COVID-19 travel restrictions. This after Ulteig grew 20 percent a year for five consecutive years and expanded from 300 to 700 employees.
One of several fascinating takeaways from this interview is how Jaeger maintains a healthy corporate culture regardless of where employees may now be working. He also plans to locate collaboration centers or small offices where the best talent can be found, rather than requiring talent to move to an existing Ulteig office. And he says, what his company achieved during the last 12 months proves, "you don't need to set your strategy aside when the world around you changes dramatically."
Ulteig provides engineering services primarily in the life line sectors of power, renewables, transportation and water. It recently acquired NLS Engineering, a firm widely recognized as one of the most experienced integrators in the North American energy and water sectors.
Watch the interview here on YouTube, or downloaded/listen to it here via Spotify.
For those wanting to jump to a specific question and answer, see the segment options here.
Watch other recent One Take CEO Interviews with...