Four Steps to a
More Rewarding Life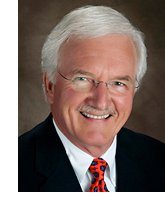 By Steve Coleman, Partner
We are entering a new season, a break from our challenging pandemic years... but not so fast: Now there is the omicron variant, and the growing realization that there may continue to be additional variations of COVID coming at us in the years to come.
In the face of non-negotiable realities such as this, I offer up four commitments that are leading many of us to immediate, highly rewarding life actions.
Align your focus.
Never in the history of civilization have we been immersed in such a fractionalized environment, each fraction with its own voice and allure, or repellant fervor. So which ones get your attention? Which causes draw you in, or break your heart?
As I've  experienced more of life, it becomes evident that my personal span of attention is getting narrower, or harder to maintain in the flood of more and more new ideas. And the inevitable reality is I can't have it all, I can't manage the ever-increasing flood of new stuff. Psychologists tell us the 21st century brain can't maintain awareness of more than ten things. Most people run out of band width at six or eight things. The following helps:
Identify your core values, no more than six, even better your top three.
Focus your energy and activities on the top three.
Start each new day being open to this sharper focus aligned with values that call you.
Look out. Look up. Get up and go. Don't sit and wait.
Prune away distractions.
I grew up on a small vegetable farm that had an apple orchard and grape vines, along with a lot of weeds and vegetables to be grown, harvested and sold. My dad taught us to spend time each winter getting the trees and vines ready for the coming season of new growth. This meant pruning away excessive growth of branches and stalks, pruning every branch back to just past the first bud or new branch, fastening pruned branches securely to capture east-west sun exposure and soil capacity to absorb rain, and ensuring what's been pruned doesn't become crowded by another... MORE