Crafting the Plan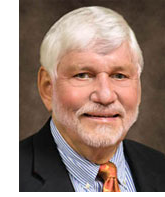 By Tom Hubler, Executive Consultant, Platinum Group
With the New Year starting, it's a great time to make sure you have a plan for your business (and if you do, that it's as thorough and up to date as it should be). I always say a plan is better than a New Year's resolution because it will guide you through the year with much better results. And in the context of the current COVID-19 pandemic and all the uncertainty that still surrounds us this January, a business plan is more essential than ever.
This is especially true for family businesses, whose plans should address ownership, management, the business model and family emotional equity.
When I was a junior in high school, I worked for a family business called Knowlan's, a small supermarket owned by six siblings in St. Paul. Bill Knowlan, the oldest of the boys, was the president and charismatic leader of the company. He was a jocular person who frequently talked in riddles.
One day I was stamping #303 tins of peas and placing them on the shelf. Bill walked down the aisle and asked me, "What's your plan?" I stammered, "I don't have a plan; I'm busy putting peas on the shelf." Bill emphatically said, "What's your plan?" I responded again in my exasperated way, "I don't have a plan; I'm busy putting peas on the shelf." His response as he walked off was, "A plan that isn't working is better than no plan at all!" In my adolescent way I thought, what a dumb thing to say.
The truth is that I've never forgotten that moment and Bill's sage advice. I've used it throughout my entire career, and it was particularly useful when I taught the family business management class at the University of St. Thomas.
In the years that followed working for Bill, I learned there is not just one, but four types of plans necessary for a family business to be successful: an ownership plan, a management and leadership plan, a business plan and a family plan. When it comes to succession planning, I call these plans the inside-out succession planning process... MORE
A version of this column was first published in Twin Cities Business.