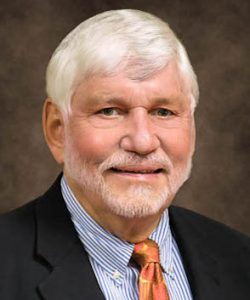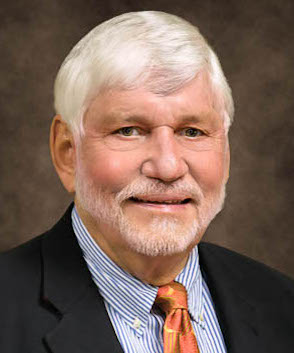 By Tom Hubler, Executive Consultant
With the New Year starting, it's a great time to make sure you have a plan for your business (and if you do, that it's as thorough and up to date as it should be). I always say a plan is better than a New Year's resolution because it will guide you through the year with much better results. And in the context of the current COVID-19 pandemic and all the uncertainty that still surrounds us this January, a business plan is more essential than ever.
This is especially true for family businesses, whose plans should address ownership, management, the business model and family emotional equity.
When I was a junior in high school, I worked for a family business called Knowlan's, a small supermarket owned by six siblings in St. Paul. Bill Knowlan, the oldest of the boys, was the president and charismatic leader of the company. He was a jocular person who frequently talked in riddles.
One day I was stamping #303 tins of peas and placing them on the shelf. Bill walked down the aisle and asked me, "What's your plan?" I stammered, "I don't have a plan; I'm busy putting peas on the shelf." Bill emphatically said, "What's your plan?" I responded again in my exasperated way, "I don't have a plan; I'm busy putting peas on the shelf." His response as he walked off was, "A plan that isn't working is better than no plan at all!" In my adolescent way I thought, what a dumb thing to say.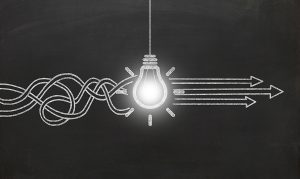 The truth is that I've never forgotten that moment and Bill's sage advice. I've used it throughout my entire career, and it was particularly useful when I taught the family business management class at the University of St. Thomas.In the years that followed working for Bill, I learned there is not just one, but four types of plans necessary for a family business to be successful: an ownership plan, a management and leadership plan, a business plan and a family plan. When it comes to succession planning, I call these plans the inside-out succession planning process.
Planning begins with the business owner identifying both the purpose of his/her planning and the expected outcome of the plan. Next is identifying the items that motivate him or her to do the planning—economic security, health, family unity and legacy. All four of these are major motivators for achieving a successful plan.
Ownership plan. In essence this is about how one wants to leave his or her business, and with whom. It  includes creating a financial exit strategy for the owner and an estate plan that treats the adult children in the family business equitably. Also included is a plan to transfer ownership of the business, and the development and use of a good board of directors. Because there is no way to replace the entrepreneurial founder/owner, a new system must be created, and that new system is board-chaired by the owner.
Management and leadership plan. This plan includes the owner making a decision about his/her role in the leadership of the company. I refer to this as the last challenging decision for an entrepreneurial spirit.  Owners don't have to retire outright and leave the company, but they must change their job description and become the architect and designer, along with their family and advisors, of the new ownership system and the new management and leadership system. This new management and leadership system includes a family participation plan, which defines guidelines and compensation plans for family members working in the company.
A formal business plan. When you are an entrepreneur, you usually don't want or need a formal business plan. But when you shift from being an entrepreneurial company to a more formal and professionally managed business with many family members working in the company, a business plan is essential—especially a plan that represents the entrepreneurial spirit of the company. This continues to be crucial after the company transitions to a future generation.
Family plan. The family plan is used to prevent normal business and financial differences from eroding family relationships. What the family plan entails is building the emotional equity of the family while you are building the financial equity of the company.
In my work with family businesses, I use these four plans to assist them in creating plans to maintain and grow their businesses profitably, and, at the same time, create and maintain loving families. It is important that family businesses work and plan on both sides of the equation—the business and the family.
​
Thirty years after I received this initial advice from Bill Knowlan, I called him and invited him out to lunch. Bill said, "What's the occasion?" I responded that it was a Bill Knowlan appreciation luncheon to allow me to express my gratitude for all that he taught me—how essential it is to have a plan.
A version of this column was first published in Twin Cities Business.