English Channel
CEO Inbox Observations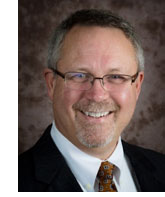 By Bill English, Partner
Three times now, I've been asked to be the CEO of a company in which I have inherited the former CEO's email inbox. In two of those situations, the CEOs were underperforming, and their email inboxes provided insight as to why.
They demonstrated a lack of attention management, a concept I prefer over time management or email management. That to which you pay attention gets your emotional, mental and other cycles. The examples that follow reflect how their attention was focused on personal success and how this negatively affected their companies.
They were subscribed to more than 100 email lists
Each CEO was receiving thirty or more marketing emails each day from personal services to which they had subscribed: personal attire, vacations, education, politics and creature-comfort emails seemed to dominate their inboxes. Most of these emails offered products and services which personally benefited the CEO but held little value for the company. It was clear they viewed their role as being about them rather than their customers or employees. Usually, the best run companies have "quiet" CEOs who take a servant-leadership mentality. These CEOs were at the other end of that spectrum.
This created clutter and unnecessary noise in their inbox. But noise is hard to ignore. When it comes to subscriptions, what we don't realize is that every email we receive requires a decision on our part – even if the decision is nothing more than leaving it in our inbox. I find this process, however short, to be tiring when executed every day 30, 50 or perhaps 100 times. Therefore, I unsubscribe to marketing emails as often as possible. They create wasted cycles. These underperforming CEOs (apparently) didn't mind getting all this noise in their inboxes... MORE