Meaningful Capitalism
Tapping the Hidden Value of Work in Progress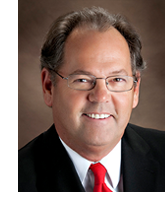 By Dean Bachelor, Founder and Chairman
It was the year 2010. The Great Recession of 2008–2009 had created an opportunity for Platinum Group to help banks deal with their troubled credits (loans). Years ago, we formed Platinum Receiver Services to facilitate receiverships capable of addressing the disposition of assets that banks require when they are near or at foreclosure.
We received a phone call from a banker we knew at U.S. Bank. The bank had a loan with a 60-year-old, family-owned business by the name of Nordquist Sign. This once-robust manufacturer of large signs that you see on the tops of casinos, banks and other retail business throughout America had experienced a torturous several years. Dick Nordquist, the patriarch of the family, had worked for five decades to build a highly successful company—the largest sign company in the Upper Midwest. Nordquist Sign was known for its high quality and capability of building the largest signs available. Some of the signs were so large they had catwalks built into them to service air conditioners integrated into the signs to handle heat generated by all the lights.
Dick had succeeded in building a company with no debt and seven figures of cash in the bank before deciding to retire and complete a succession plan with his son. Several years later, with the help of the Great Recession, the business was struggling, and the bank reluctantly owned all its assets.
When we arrived at the plant located on Lake Street near Minneapolis's Uptown area, several things became obvious. First, the company had closed its doors two weeks earlier. There was only one receptionist at the front desk taking phone calls from customers and creditors, simply saying, "I'll have someone get back to you." Second, the plant was exceptionally large, had been added onto several times throughout the decades and had lots of assets including accounts receivable, inventory and equipment.  Third, we learned the company's bank debt was minimal compared with the level of its assets. So, I thought this was going to be a relatively easy job recovering enough... MORE