Years ago, in a message to the Platinum Group team, our founder, Dean Bachelor, summarized a mission for the firm Meaningful Capitalism.TM  In short, Dean's passion was to bring significant meaning to the stakeholders of every client Platinum worked with and to drive the economic engine – capitalism – which is the foundation of our great country. Click here to read the entire message.
WHY
In 2021, Dean Bachelor, our friend and the Founder of Platinum Group, passed away, leaving Meaningful Capitalism as his legacy. Neither element of the mission took priority over the other as Dean lived this every day. Capitalism was never prioritized over what was best for our clients and their stakeholders, and no individual was prioritized over all the stakeholders involved.
To honor Dean's legacy, we have created the Meaningful Capitalism Award to celebrate business owners who serve the best interest of their company's stakeholders while building financially strong, sustainable enterprises that benefit individuals, families, and communities in tangible ways.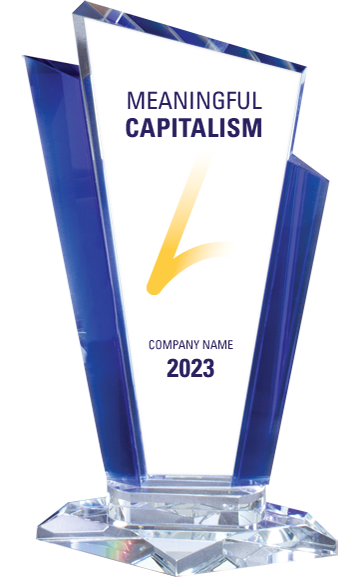 WHO
We are seeking nominations for business owners and companies who exemplify the heart of Meaningful Capitalism. We hope to partner with like-minded sponsors who would like to celebrate and bring honor to those business owners and companies striving to serve their employees and communities.
WHEN
We will begin accepting nominations on April 30, 2022, for our first annual Meaningful Capitalism Award ceremony. Sponsors are welcome to join us beginning March 10 and will receive a variety of benefits!
JOIN US
We invite you to join us in celebrating successful business owners through the Meaningful Capitalism Award ceremony and dinner being held in February 2023. Your support will demonstrate the value of creating meaningful relationships and caring connections with people and communities as a means of driving the economic engine of our great country.
Click here to explore 2023 Sponsorship Opportunities! If you're interested in sponsoring, please contact Bill English at 952-259-3217