The family business consultant pours a career's worth of advice into a new book.
OCTOBER 31, 2018
AMANDA OSTUNI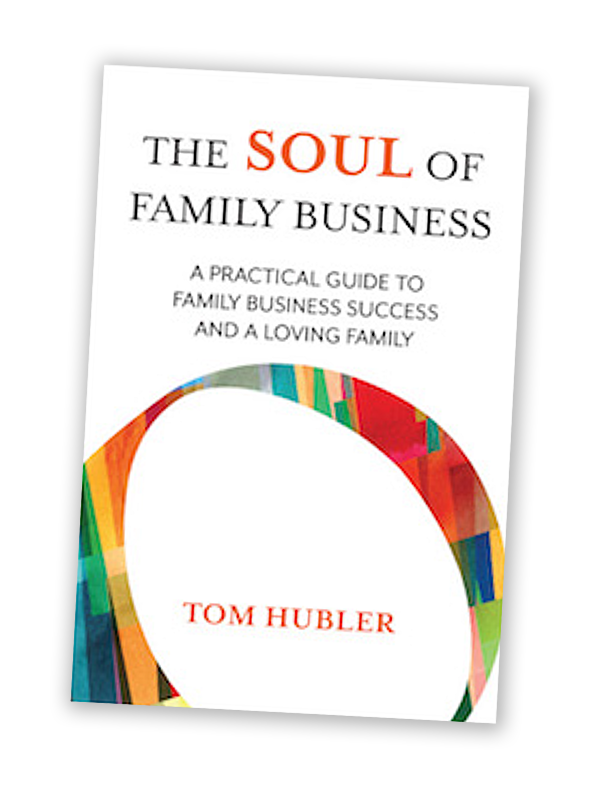 After nearly 40 years as a family business consultant and frequent writer and speaker on the topic, Tom Hubler of Hubler for Business Families compiled a career's worth of insights for his debut book, The Soul of Family Business: A Practical Guide to Family Business Success and a Loving Family.
"I'm playing the back nine and I'm basically about to round the corner into the end game of my career and my life. I wanted to share some of the things that I've learned over the years," says the St. Paul native, who founded the Minnesota Family Business Awards.
The book, released in October, is a collection of principles, analysis, advice, and case studies. Hubler spells out his philosophy that the key to a successful family business is clearly identifying the soul of the business or the values that make up its essence.
SPONSORED BY


Hubler stresses that family values should carry over into the business itself—things like honesty, integrity, compassion, acceptance, forgiveness, gratitude—with synergy between the entrepreneur's spirit and core values.
"That's what creates the soul of a family business," says Hubler. "Those values, those life experiences, both positive and negative."
The Soul of Family Business also identifies common challenges family businesses face and provides tips for mitigating or overcoming such obstacles.
One of the most basic? A lack of expression of appreciation and love among family members.
"That's one of the reasons 'love' is in the title of the book," Hubler says. "Because love is an essential ingredient in a successful family, period, and in particular a family-owned business."
Hubler got into family consulting for a couple reasons. His professional answer is that he was good at psychology. A more personal reason is that he had to manage difficult family dynamics of his own from an early age. As a teen, Hubler worked at Knowlan's Grocery Store, which he credits as his first exposure to family business. In fact, the eldest owner, Bill Knowlan, taught Hubler his first lesson in success: A plan that isn't working is better than no plan at all.
In his book, Hubler writes about four must-have business plans: an ownership plan, a management and leadership plan that includes succession, a formal vision and plan for the business itself, and a plan for being a family outside of the business—that is, building "emotional equity of the family while building equity of the company."
Hubler wants The Soul of Family Business to help other, newer consultants in their work.
"My hope is that it reaches family businesses around the world," says Hubler, "to help them be more successful. That's what motivated me."
The Soul of Family Business is available from Amazon, Barnes & Noble, and in local bookstores.