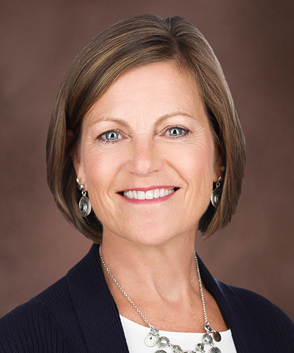 MINNETONKA, Minn. — February 11, 2020 — Platinum Group, a management consulting firm that advises business owners, private equity funds and family offices, announces that Laurie Knutson has joined the firm as an Executive Consultant. Most recently, she was President at Ōmcare, a health technology company pioneering products that enable remote care in the home.
Knutson brings 25 years of interim leadership and business strategy to Platinum Group, including product development, marketing, sales, operations and financial positions. Her experience ranges from start-ups to growth and legacy businesses, primarily in healthcare, technology and financial service organizations. Previously, she held executive positions at Jump Technologies, US Bank, FIS, and PricewaterhouseCoopers.
"Key to Laurie's success has been the ability to visualize the necessary steps for business transformation at the same time as creating a practical path for implementation," says Bill English, a Platinum Partner. She helps clients to create and execute on new ways to establish winning relationships, such as pricing strategies that respond to the changing needs of customers and the marketplace.
Knutson holds a master's degree in finance from the Carlson School of Management, and a bachelor's degree from St. Olaf College. She currently is a board member of CycleHealth, which recently joined with the YMCA to focus on helping kids find joy in being healthy and active, and serves as a private professional fiduciary for seniors.
For four decades, more than 1,400 companies have turned to Platinum Group when faced with difficult challenges and opportunities for business advice on how to grow, thrive and transition their companies. The firm's team of seasoned business veterans understands the complexity and challenges of business ownership. Its expertise is steeped in finding real solutions that can be applied in unusual situations and paving a way for organizations to thrive and prosper.