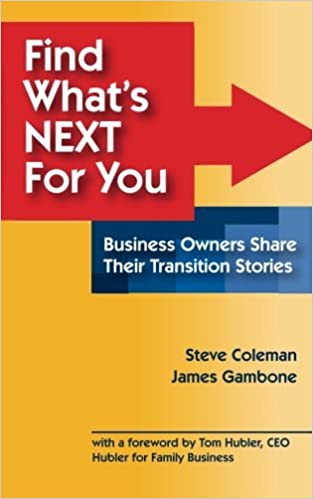 Platinum Group has helped more than 500 owners through business succession. In fact, Platinum Partner Steve Coleman has co-written a book about the uniqueness of every owner's transition called "What's NEXT for You: Business Owners Share Their Transition Stories."
The book is a collection of personal experiences, tips, best practices, and lessons learned for owners thinking about selling or passing on businesses to the next generation.
Click here for more information.