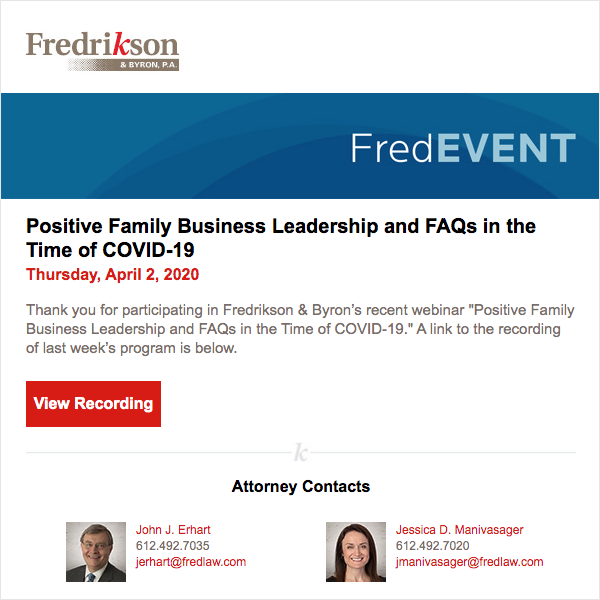 "Positive Family Business Leadership and FAQs in the Time of COVID-19" was a recent webinar hosted by Platinum Group and Fredrikson & Byron, P.A. on the following topics:
Stakeholder and family communications
Sustaining positive leadership
Envisioning a new normal
Keeping up employee morale during the crisis
Maintaining family values and goals during the crisis
Platinum panel members included Tom Hubler, Bob Stewart and Steve Coleman. According to Steve, "Family businesses have the DNA to look ahead and be successful. This may be a time for owners to try something different. They may be surprised such as a client whose walk-in traffic has ground to a halt but is currently being slammed by online orders. His revenues are better than ever."
Click here to watch the full webinar.