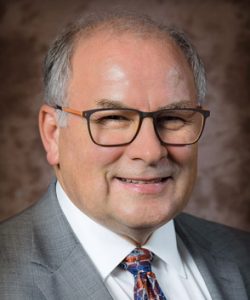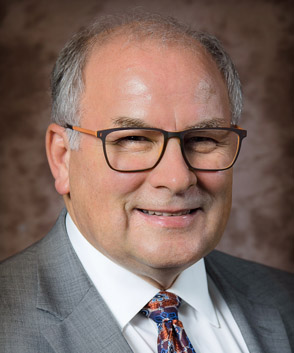 By Randy Kroll, Partner
Leadership is critical during this COVID-19 inflection point. Decisions must be made quickly. Communications must happen in rapid pace. Information must be filtered hourly.
Here are three critical actions that Platinum Group suggests to help guide business and organizational leaders in these times:
Be Strategic — We know from past experiences that inflection points in life and business create stress, but also present new opportunities. Think in our recent lifetime: 9/11/2001, or the Great Recession of 2008. Recognizing when we are moving through a period of change, it's important as a leader to continuously (and daily) pivot between the urgency of the now (the transitional) and opportunities for the future (the transformational). Driving change during crisis can weigh heavy; a view towards a new normal with new opportunities gives energy.  Leaders and those who follow need that energy. Leadership provides it for them.
Promote Values — Immediate and seismic change caused by external forces can give employees the feelings that moorings of the business are being torn up. From the very beginning of these changes, it is critical that leaders promote organizational core values. Patrick Lencioni defines core values as a few behavior traits that are inherent in the organization and serve as the heart of the organization's identity. All change decisions should be made through the lens of those organizational values. Consistency of decisions made through the values lens gives leaders and employees something to hang on to when both the pace and the depth of change are shaking the core of the business. Values are a kind of security cover; when all is changing (the who, what, when and how of the organization), the character remains constant.
Integrate information —The pace of information flow during the past three months has been fast and furious. It's overwhelming. Email accounts have been overtaken by communications about the pandemic: analysis of how we got here, the current situation and where we are going. In a real sense, we are experiencing information overload. So how do we filter all this information?
First, select the communication source(s) that are the most relevant for your attention. Second, integrate information based on your organizational (and personal) needs. This may be easier said than done.
The following strategy may be helpful: Each day during this time of isolation, pick up the phone and call someone who randomly comes to mind: a friend, a colleague, a professional, a business leader — someone judged to have good intuition and wisdom. No agenda planned, only conversation. These conversations tend to focus on the current realities and the seismic changes in our lives and cultures. Ultimately the value of these conversations is learning about how others are thinking about these times and the impact on their future. Listening helps you to process and integrate the information you are taking in and thinking about related to your own situation. Thanks, friends!
So be an effective leader in these times by effectively pivoting, promoting and, who would have thought, making a phone call.  Maybe the past is actually relevant in today's world of change!
For more from Randy, see this short, "One Take" unedited interview available to watch via YouTube or to listen via Spotify.