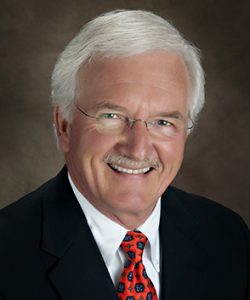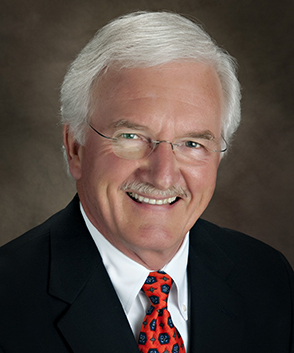 By Steve Coleman, Partner
Two months into this pandemic shutdown, I was included in a Zoom offering new perspectives on how to make our way through challenges not seen in our lifetime. Evercore Wealth Management invited clients and family business advisors across the country to participate in a webinar that turned out to be disturbing, then challenging, then encouraging in ways to address this uninvited change of life. The story tellers were Praxis consultants to business leaders. I was left with questions and ideas that will be unfolding over the next 10 years.
As a business owner or advisor, consider the following three storm scenarios in terms of how you and your business are responding to changing business conditions:
Blizzard: What is your safe shelter?
We have been overtaken by a blizzard. As a Minnesota native I know what this means. There is one thing to do: immediately seek shelter so you don't get lost and die. There is no visibility, no warmth, no help nearby and only raging forces of nature beyond any control. On the farm, we used a rope from the house to the barn to go out or come back. The scope of life becomes very small, you know only what your sensations tell you right now.
Applied to life now, things have been stripped away that aren't essential. We have lost orientation that once was dependable. Once "normal" activities are gone. A sense of direction and purpose for times ahead has shrunk to right now, right here. What has been your blizzard response? What is your safe shelter?
Winter: How are you preparing to survive?
As the blizzard passes, we are deeply immersed in winter. This is a season of doing less, expecting less than other times. Everything is buried. Things are lost until spring when maybe they will be re-discovered. Or lost. Winter causes different ways to live, to survive the cold, dark and greater isolation. We know that hibernating, like many northern animals, doesn't work. The phrase "hunker down" probably originated in our northern winters. For Minnesotans, our winters can go into March and even April. Yet, our upbringing says we can do this, we are resilient and will emerge alive to enter a new season coming. What has been your preparation to survive this winter and be ready for another spring?
A Short Ice Age: Are you seeking a vision to thrive?
Evidence is accumulating that this winter is going to leave us in a different place than past years. It won't be the same. Some of the assets of past life are permanently changed or lost. How can we understand our new environment? There is need for scouting and travels, talking to people that are new to us, learning about things that have radically changed. As the snow melts and daylight grows, what do you see your neighbors doing to stay healthy and adapt to a later, colder growing season? Shifting to different crops? Moving to a new location? Reinventing to endure for the next five years?
Many who are surviving this winter are learning how to live at a lower level of resources. This creates a lower threshold of sustainability, and brings a consequence of feeling greater abundance as you go beyond sustainability. Feeling abundance stirs generosity to share from this abundance with others who have greater needs. How are you preparing to enter this short ice age? Are you seeking a vision of how to thrive in the next five years? What abundance are you learning to share?
Platinum Group has been sponsoring a series of interviews with top Twin Cities business leaders, called One Take, which offer up ideas, experiences and new perspectives for today's challenging business climate. Consider listening and learning from others on how to pivot during this pandemic.
Acknowledgment: Original source for this story was content provided by Praxis Labs, a creative engine for redemptive entrepreneurship, supporting founders, funders, and innovators motivated by their faith to renew culture and love their neighbors.