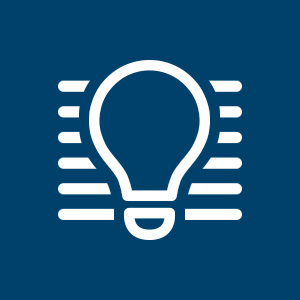 Business In The News is a compilation of business stories from around Minnesota and neighboring states usually not reported on by Twin Cities media. These stories provide business leads, trends and insights we hope you will find useful.
Startup Lures Buyers with Catchy Products
Crystaleyes Fishing, a 2013 startup created by two high school teachers working out of a Worthington, Minn., garage, has grown into a nice-sized business selling jigs and crankbaits through more than 40 bait shops and the Scheels outdoor and sporting goods chain. More here.
Fish Explores Meat Industry's Woes
Duluth News Tribune reporter Noah Fish explores the state's need for more processing facilities. A recent study conducted by the Minnesota Farmers Union and the Sustainable Farming Association of Minnesota, found over half of the respondents said that they would raise more livestock if there was more processing available. Of the farmers surveyed, 64 percent said processing was inadequate in the state even before the pandemic. Here's more about this story and what's being done to increase processing.
Family Farming 2.0
Brandon and Erika Goette in 2018 acquired and moved to his grandparents' home in Bricelyn, south of Albert Lea, Minn., with an idea on how to reinvigorate family farming. The 17-acre farmstead had been vacant for about five years. Since then, they picked up 24 acres for crop farming and developed a model example of 21st Century Farming—a direct-marketing meat business. Last year, Goette Farms processed about 120 head of market lambs and 20 head of beef and distribute their products within 2.5 hours of their farm, which covers Minneapolis and Rochester, Minn.; Sioux Falls, S.D.; and Des. Moines, Iowa. Besides their own home-raised lamb and beef, the Goettes market and distribute pork from a nearby pork producer. More here.
Amtrak Service from Twin Cities to Duluth?
Amtrak says it would add service between the Twin Cities and Duluth, and a second daily trip from the Twin Cities to Chicago, if Congress passes President Biden's $2 trillion infrastructure spending plan, which designates $80 billion specifically for passenger and freight rail. Amtrak says it would be able to add up to 30 new routes and expand service to 160 more communities in 15 years, boosting ridership by 63 percent, or 20 million passengers. Currently, Minnesota has one Amtrak route, called Empire Builder, that provides service between Chicago, the Twin Cities and Seattle. More here.
Economic Optimism Continues
Strong economic growth is expected to continue in nine Midwest and Plains states over the next few months as businesses continue to recover from the coronavirus pandemic, according to a new monthly survey of business leaders released last week by Creighton University. For the 10th straight month, the overall index for the region remained at a strong level of 68.9 in March even though it was slightly lower than February's 69.6 reading. Any score above 50 on the survey's indexes suggests growth, while a score below 50 suggests recession. The monthly survey covers Arkansas, Iowa, Kansas, Minnesota, Missouri, Nebraska, North Dakota, Oklahoma and South Dakota. Details regarding each state, plus more on this story, can be found here. In Minnesota, the March Business Conditions Index for Minnesota fell to 59.8 from 68.8 in February. Components of the overall March index were: new orders at 65.7, production or sales at 63.8, delivery lead time at 60.3, inventories at 58.1, and employment at 51.7. Compared to pre-COVID-19 levels, Minnesota manufacturing employment is down 16,500 jobs, or 5.1 percent, while average hourly manufacturing wages are 2.4 percent higher.
Want to Stand Out for Innovation? Go to North Dakota
A recent innovation ranking by WalletHub lists North Dakota 49th among the 50 states and District of Columbia in venture capital and in innovation based on a score drawn from 22 key indicators, including the share of STEM professionals — those working in science, technology, engineering and math — as well as per-capita research and development spending. South Dakota ranked 41st and Minnesota ranked 16th. North Dakota also had the lowest share of technology companies, 2.56 percent, according to WalletHub. Virginia, the state with the highest share, was three times higher than North Dakota. More here.
Port of Duluth May Receive $207 Million for Further Improvements
U.S. Senator Amy Klobuchar is requesting $207 million from President Biden's $2 trillion infrastructure spending plan be allocated to building a new lock at the Soo Locks at the Port of Duluth. She also vows to continue urging the current administration to increase icebreaker capacity for the U.S. Coast Guard on the Great Lakes. The port and its 21 terminals support nearly 8,000 jobs and $1.4 billion in economic activity. More here.
Brainerd is Becoming a Publishing Hub
The Brainerd Dispatch plans to more than double its production capacity to take over printing of other publications owned by its parent company, Fargo-based Forum Communications. They include The Duluth News Tribune, Superior Telegram and Pine Journal of Carlton County (Cloquet). Brainerd will also be printing for almost a dozen other Northern Minnesota commercial customers, in addition to several publications of its own. Forum's printing facilities in Detroit Lakes and Sioux Falls remain its largest, but Brainerd is the only plant that also has a newspaper operation. Forum has done a remarkable job quietly acquiring publishing and other media businesses in the Dakotas and Minnesota during the last several years. More here.
Mankato and Other Upper Midwest Small Cities May Lose "Metro" Status
A proposed change by the federal Office of Management and Budget (OMB) could strip the Mankato/North Mankato area of its "metropolitan" status, costing the cities about $400,000 in federal dollars used for anti-poverty programs including homeless shelters and affordable housing. Some say such a move also could leave the city out of the running for new stores, restaurants and other businesses searching for prime market expansion opportunities. Of the 392 Metropolitan Statistical Areas around the United States, 144 are under consideration for removal by OMB. Others on the chopping block include Rapid City, S.D.; Dubuque and Ames, Iowa; Grand Forks, N.D., and Fond du Lac, Janesville, Oshkosh, Sheboygan and Wausau, Wis. More here.
'Destination Medical Center' Gains Another Destination
Another new hotel has opened in downtown Rochester, Minn., home of the Destination Medical Center endeavor. Called Hyatt House Rochester/Mayo Clinic, it offers 172 extended-stay suites and is located blocks from Mayo Clinic and Saint Mary's Hospital, Mayo Civic Center, University of Minnesota Rochester, Winona State University-Rochester, Heart of the City and a future Discovery Walk. The hotel is surrounded by shopping, dining and retail, as well as city parks and bike trails, including Central Park. Marriott, Hilton, Holiday Inn Express and other brands also have hotels in this area. More here.