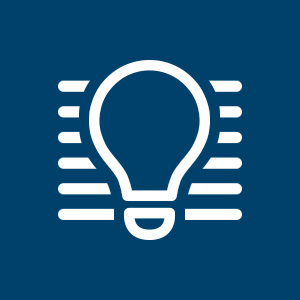 Business In The News is a compilation of business stories from around Minnesota and neighboring states usually not reported on by Twin Cities media. These stories provide business leads, trends and insights we hope you will find useful.
New Owner of Duluth Paper Mill Receives City Support
The Duluth City Council has agreed to abate up to $600,000 in property taxes over 10 years and offer a $242,000 forgivable loan to ST Paper LLC to support its acquisition of Verso Corp.'s Duluth mill. ST Paper plans to invest $25 million to convert it to produce tissue paper instead of supercalendered paper produced there until it was shuttered last summer. The updated facility is expected to create 80 "family supporting jobs." Annual payroll is anticipated to be around $10 million. Meanwhile, ST Paper also plans to seek up to $1.5 million in state job-creation funds.
Speaking of Job Creation Funds...Six Companies Receive $1.67 Million for 297 New Jobs
The Minnesota Department of Employment and Economic Development (DEED) recently awarded $1.67 million in Job Creation funds to six Minnesota businesses collectively planning to create 297 new jobs over the next three years. They're expected to be high-quality jobs that last, also. Recipients were:
Bemidji Steel Company Inc., Hubbard County – $100,000/six jobs within three years
Johnson Powered Services LLC, Moorhead – $191,500/16 jobs within three years averaging $27.36/hr.
JunoPacific, Brooklyn Park – $840,000/105 new jobs within three years averaging $21.44/hr.
Nu-Tek BioSciences, Austin – $175,000/19 job within two years
Sportech, LLC, Elk River – $182,000/85 new jobs over three years averaging $18.84/hr.
TÜV SÜD America Inc., New Brighton – $190,000/10 jobs over three years
More about the awards and these companies can be found here.
Canadian/U.S. Border Likely to Remain Closed This Summer
It's looking highly likely that Canadians, a segment of customers important to several northern Minnesota and North Dakota businesses including resorts, event centers and campgrounds, will once again this summer not be allowed to cross the U.S./Canadian border due to COVID-19. And conversely, it's unlikely Americans will be able to visit Canada in the near future. Canada is contemplating using vaccine passports to allow people to cross the international border. But even if it moves forward with the concept, it will be this fall before it goes into effect. More here.
Rochester Business Looks to Roll Up Outdoor Products Companies
Outdoor Living Supply (OLS), a Rochester, Minn., company focusing on hardscape supplies, says it has acquired Geo. Schofield Co., a 100-year-old family business that is a leading East Coast hardscapes distributor specializing in natural stone. It is the first acquisition made by OLS since it was formed in late 2020 by Brian Price in partnership with private equity firm Trilantic North America. Before this, Price for 20 years ran Rockwood Retaining Walls, a leading hardscape manufacturing and licensing business owned and operated by his family for three generations. Rockwood's mortarless concrete products range from silos to concrete veneer, slope control and outdoor living kits and are distributed in 45 states and across 17 countries and five continents. OLS is so new it has yet to finish developing a website, and it is unclear whether Rockwood is or will become part of OLS. Trilantic says it is interested in supporting OLS's growth across key verticals including hardscapes, outdoor living, landscape accessories, outdoor lighting and bulk materials. The PE firm has more than a decade of experience partnering with family- and founder-owned businesses to accelerate their growth by investing in technology, supply chain and inventory management capabilities and other operations functions. More here.
CentraCare's St. Cloud Hospital Ranks Second Best in Minnesota, 45th in the Nation
It's a given Mayo Clinic ranks in Newsweek's latest Best Hospitals report as number 1 in the state, nation and world. One might expect a Twin Cities hospital to come in at number two, but instead the next best hospital in Minnesota is St. Cloud Hospital, based upon a survey of medical experts, public patient satisfaction data and public quality data. Newsweek's list covers 25 countries and hospitals named are listed for "consistent excellence, including distinguished physicians, top-notch nursing care and state-of-the-art technology." More here.
Fifteen Southeast Minnesota Companies Recognized as 'Best Places to Work'
Workforce Development Inc., a private nonprofit focused on developing/advancing the workforce of Southeast Minnesota, recently concluded its "Best Places to Work" project. Each company participating was required to complete a 40-question survey that allowed their employment practices to be analyzed by the consulting firm of Personnel Dynamics Consulting of Florida. Data was measured on such parameters as: turnover, rate of growth, promotion rates, employee evaluations and feedback, percentage of employee injured, diversity of management, benefits offered, training expenditures, paid days off and increase in pay. The following came out on top as being best to work for in this region of the state:
Under 50 Employees
Albert Lea Seed House
Arcadian Bank
Citizens State Bank of Hayfield
Southeast Service Cooperative
Staggemeyer Stave Co., Inc. (Houston County)
50-150 Employees
Acentek
Austin Utilities
CliftonLarsonAllen, LLP
Cooperative Response Center Inc.
Custom Alarm
Large Employer
150+ Employees
Benike Construction
Gemini, Inc.
Hearth and Home Technologies
Riverland Community College
Zumbro Family Health Center
Sun Country Adding Two Non-Stop Flights in Duluth
Sun Country Airlines plans to add two non-stop flights in and out of Duluth in December. Expected to be available this December, the flights will be between the Duluth International Airport and Fort Myers, Florida, and Phoenix, Arizona, airports. They are among 18 new routes the Twin Cities-based budget airline announced last month. More here.