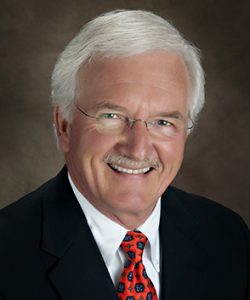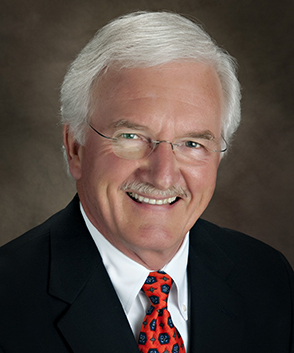 By Steve Coleman, Partner
As Americans change during this pandemic, being a pet owner has moved into first place ahead of having children. Why is this happening? Maybe it's addressing an unmet need for close relationships. Maybe it's human desire for giving and receiving love. Maybe it's a great way to meet new people. We got a new puppy last August, and now we can say with a lasting smile that we have a friendship with every family that lives on our block-long cul-de-sac.
I believe a more compelling force of human nature at work has to do with the loss we all feel due to the pandemic. Everyone has been dealing with unrequested, uncontrollable change. For most of us, the impact has been negative, a struggle. This triggers a need for healing, small victories that restore our faith and lift our hope for another season of life that is better than what we have now. Winston Churchill said, "Difficulties mastered are opportunities won." What can you win in your life today?
How about generosity? This may sound strange at first, but generosity is highly contagious. By giving, you receive even more abundantly. I'm experiencing this firsthand. It is generosity that flows naturally and spontaneously from abundance I didn't realize I have. I'm amazed that when you give to someone, they are thankful, your heart is warmed by what you are doing, and other people who see and experience this generosity are encouraged to do the same. Being generous with one's abundance refills, if it doesn't add to, the abundance one is fortunate enough to have.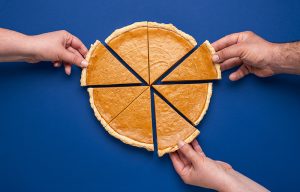 My broader understanding of generosity is that there's much more to it than what people may generally think (i.e., giving to a great cause one's money, time or both). Rather, it's a way of life.
First there is curiosity. I wonder what is this new idea or different activity in front of me? I tell myself, "Check it out; go online, talk to someone new."
Second is presence. Getting out of my quarantined space—going somewhere new, meeting someone different, trying an edgy new event that stretches my boundaries, using Zoom for learning, making new friends, staying connected with distant or quarantined family members, entering into different groups...
An Evercore Zoom seminar a year ago on "Giving When the Need is so Great: A Discussion with R.T. Rybak and Milton Speid," brought to me a new concept: Generosity Circles. This is simply a compelling idea based on community needs believed by one person that can become the lightening rod and organizing principle that attracts like-hearted people. Others come together, drawn by the idea and agree to do something about it. You grow into a team. Energy to do something is stirred to a passion.
Third is participation. I decide to get involved, and then volunteer to help get things done. I find new satisfaction. This causes me to keep going, to learn more. Inspired by the concept of generosity circles, I helped form a new group called Community Ventures. We have gathered seven business advisors that are like-hearted in wanting to walk alongside culturally diverse and under-resourced entrepreneurs that need business expertise to launch their enterprise that serves community needs. These entrepreneurs aren't bankable or credit worthy. We have formed a non-profit entrepreneurial support organization that is engaged with five potential ventures. We want them to become worthy and successful.
Fourth is leading. I'm drawn into a larger role stirred by a bigger vision to do something beneficial, responding to needs that have become so evident. I have become an innovator and leader. Others see my energy and ideas, and want to be part of what I am doing. This is evident with our Community Ventures generosity circle.
Fifth is providing resources. I've become personally motivated to make this growing Community Venture into something more than originally expected. Now I'm eager to bring new participants, make contacts, open doors, locate centers of influence, share my intellectual property, and last but not least, to map out a path to financial sustainability, even give financial resources to these deserving entrepreneurs.
For example, we're introducing some to We Invest in You, a new non-profit source of funds for passionate entrepreneurs that are not bankable or loan-worthy, but have energy and skills to make an enterprise succeed. Hopkins-based business owner Ted Yoch has formed a 501.c.3 and provided $1 million to launch qualified social entrepreneurs who are tethered to coaches that will provide help and accountability to achieve profitable operations. We are introducing entrepreneurs to We Invest in You who have a vision and a plan to succeed.
Author Steve Corbett's book When Helping Hurts presents clear evidence that financial support is truly beneficial for both giver and receiver only after a trusting relationship has led to transformative change in the receiver that will sustain the emerging enterprise and life purpose. Building relationships with under-resourced entrepreneurs motivates me in helping them find financial abundance.
We won't return to the way things were before the pandemic. But we have the opportunity to control our own destinies and to win new victories. Giving from abundance is one way to achieve this, and in my opinion, the most rewarding and fulfilling.
Spend less.
Be in the moment.
Live more simply.
Create more margin in your lifestyle.
Do what you are passionate about.
Take time to give your presence to people with urgent needs.
Serve where things break your heart.
Acknowledge your emerging abundance.
Find ways to share what previously undiscovered abundance you've realized.
Welcome to abundant, joyful new ways to live generously in this post-pandemic life!