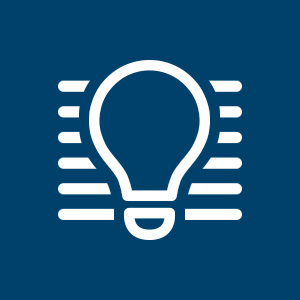 Business In The News is a compilation of business stories from around Minnesota and neighboring states usually not reported on by Twin Cities media. These stories provide business leads, trends and insights we hope you will find useful.
CHS Continues Major Expansion of Soybean Plants in Mankato, Fairmont
Inver Grove Heights, Minn.-based CHS Inc. this week announced a major soybean refinery expansion and renovation project at its Mankato soybean processing plant. The more than $60 million project is the second phase of CHS investments to capitalize on changing market dynamics and opportunities to grow market access. When upgrades are completed, annual refined soybean oil production at the Mankato facility will increase by more than 35 percent. Groundwork for CHS strategic growth plans to participate in burgeoning oil markets began in October 2019, with a 24-month construction project at its Fairmont, Minn., increasing soybean crushing capacity by 30 percent and replacing outdated equipment. MORE
Thankful Mayo Clinic Patient Donates $500,000 by Auctioning a Tractor
Michael Sullivan, a 33-year-old Hamilton, Ill., resident, credits Mayo Clinic for saving his life as he underwent treatment for a rare form of leukemia. To thank Mayo, he decided to enlist his family's auctioneering business to collect bidders for a 1972 John Deere tractor, according to the Rochester Post Bulletin. Verbatim: "Before anyone picked up the microphone on Aug. 22 to take the first bid on the tractor the family had already raised $250,000 from donors. Like usual, with the tractor on the block, the auctioneers rattled off prices in their typical cadence, and the John Deere sold to the highest bidder. Then came the twist: the winning bidder donated the tractor back to the Sullivans and committed to send the money to Mayo Clinic. Stunned, the auctioneers restarted the process, bouncing back and forth to bidders as the tractor's price tag went higher. A second bidder emerged victorious, offering up $100,000. However, but this person too returned the tractor to the family and donated the six-figure bid to Mayo Clinic. Auctioneers were floored. But started a third round of bidding. By the time the John Deere sold a third time, settling in with its final owners, the family had raised $406,000 for Mayo Clinic. That number has climbed near $500,000 as checks continue to come in." MORE
Duluth Paper Mill Gets $1.3 Million in State Support
The Minnesota Department of Employment and Economic Development plans to provide $1.3 million from the state's Job Creation Fund to assist ST Paper 1 LLC in its efforts to breathe new life into Duluth's shuttered former Verso Paper Mill, according to the Duluth News Tribune. Verbatim: "The project is expected to lead to the creation of at least 80 jobs within the next three years. ST aims to convert the production of the mill from supercalendered paper to tissue at an estimated cost of more than $42 million. The DEED grant is just one source of aid ST Paper is likely to receive. It also is in line to be offered a $3 million forgivable loan through the Minnesota Investment Fund. On top of that, the city of Duluth and St. Louis County have agreed to abate a combined $1.2 million in property taxes for the mill." MORE
Young Canoe Company Navigates Swelling Demand
Princeton, Minn.-based Northstar Canoes reports nearly doubling production output since COVID-19 started and is now producing six canoes a day. Given demand for outdoor gear and recreation shows no sign of softening, the owners anticipate doing more than this by next year. The seven-year-old company's green pea soup-colored, synthetic fiber canoes are sold across the U.S. MORE
Marco Acquires Illinois Copier, Printer Company
St. Cloud, Minn.-based Marco Technologies has acquired All/Pro Office Technology of Alton, Illinois. Marco's first expansion into Illinois was in 2014 when the company purchased Illinois Valley Business Equipment. Marco is an integrated technology provider that specializes in copiers/printers, business IT services and more. The company has about 30,000 clients, 1,200 employees and more than 50 locations. Founded in 1973, Marco built an admirable track record of growth, customer retention and successful acquisitions. It was acquired by Norwest Equity Partners, or NEP, in 2016, and has since completed 23 add-on acquisitions. MORE
Uponor North America Plans $5 Million Expansion of Hutchinson Facility
Expected to be completed by next May, the expansion will create new jobs and an additional 25,000 square feet of manufacturing space. Another $5 million expansion is also planned for the company's Lakeville, Minn., distribution center. Based in Lakeville, Uponor N.A. is making these investments to meet growing customer and market demands. Its PEX pipes are used for residential and commercial applications such as plumbing, fire safety, radiant heating and cooling, hydronic piping and pre-insulated piping systems.
Industrial Jobs Generated $5.1 Billion in Duluth Business Revenues During 2019
This according to a recent Duluth Seaway Port Authority study. Other findings indicate this sector...
provided more than 9,800 direct jobs within the city and supported nearly 8,200 additional industrial and non-industrial jobs in St. Louis County;
contributed $439 million in state and local taxes, including $140 million supporting the Duluth community; and
on a per-job basis, generates three times more tax revenue and supports twice as many additional jobs compared to the rest of Duluth's economy.
Multi-Purpose Complex Coming to Grand Forks
A mixed-use entertainment development by West Fargo-based Epic Companies is expected to get underway in upcoming weeks. When finished, "The Beacon" will be comprised of three buildings, a 40,000-square-foot outdoor plaza, public parking and an event space. It will be able to host markets, trade shows, theater shows, movie nights, children's' events, hockey and other sporting events, art shows and more. It is estimated to be completed in fall 2023, according to the Grand Forks Herald. (MORE) Worthington, Minn., also is developing an entertainment-related project: a new Grand Theater, which is expected to open in November. The $3.8 million building will house five screens. MORE
Southwest Minnesota Faces Acute Labor Shortage
There are 10,177 job openings and just 7,704 job seekers in the 23-county southwest Minnesota area, based on numbers from the fourth quarter of 2020, according to the Minnesota Department of Employment and Economic Development. And if every single person receiving unemployment benefits in the largest county by jobs, Nobles County, immediately got a job, that would mean only another 172 jobs filled. The empty jobs lie all across the employment spectrum, but the areas with the most need in the area are manufacturing and health. Worthington is home to JBS (2,400 employees); Sanford Medical Group (300 employees); Bedford Industries (269 employees), Farley's & Sather's Candy Co. (170 employees) and several other companies with 100 or more employees. This region of the state also employs thousands on farms, which have been finding it increasingly difficult to attract workers for several years now. MORE
State Continues to Battle Restaurant Owner for Ignoring Governor's Orders re. COVID-19
Iron Waffle Coffee Co. owner Stacy Stranne now faces up to $84,000 in fines for continuing to serve customers without license. The Minnesota Department of Health is charging her a $62,000 fine for continuing to operate without a license and in contempt of court, while the state attorney general's office is seeking to collect a $22,000 fine issued to her by a Ramsey County judge. The latest moves by the state follow its ongoing civil lawsuit against the Lake Shore, Minn.-based restauranteur first initiated in December 2020. The lawsuit was the next step at the time after months of inspections, fines and other administrative actions failed to prevent her business from disobeying executive orders concerning mask usage and takeout requirements while continuing operation.
Essentia Health's $900 Million Hospital Project in Duluth is 50 Percent Completed
Duluth-based Essentia Health's $900 million project to build a replacement for St. Mary's Medical Center and clinic is close to 50 percent complete, according to the Duluth News Tribune. It's part of Essentia's "Vision Northland," which is Duluth's largest-ever private investment that began in two years ago this month. Since then, more than 800,000 hours of work have been invested in the project. When completed in 2023, there will be 942,000 square feet of new space. The medical center will have 18 stories, plus a helipad and elevator at the top. Fifteen of the floors will be for patient care. Parking for downtown will also become more vertical as the city and Essentia partnered on the construction of a parking ramp anticipated to have 800 parking spaces. The ramp will be used for both Essentia and downtown business parking and will be connected to a skywalk system. MORE
Alumacraft Boat Co. Celebrates 75 Years
The St. Peter, Minn.-based company recently celebrated 75 years in business with a thank you event for its 230 employees, who endured 15 weeks of shutdowns since the pandemic began. Alumacraft moved its headquarters and production facility to St. Peter in 1970 and is one of the oldest and largest boat manufacturers in the nation. It generated $100 million in revenue in 2017 and was acquired a year later by BRP, a $4 billion Canadian company that makes Ski-Doo snowmobiles, Sea-Doo jet skis, Evinrude boat motors and a variety of power sports equipment purchased Alumacraft. MORE