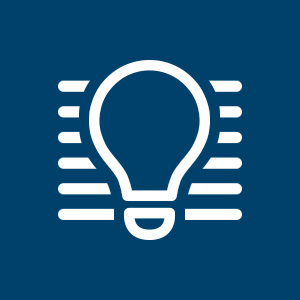 BITN is a compilation of business stories from around Minnesota and neighboring states usually not reported on by Twin Cities media. These stories are curated by Platinum Group to provide business leads, trends and insights we hope you will find useful.
Nerve-racking Times for Company with 16 Ukraine Locations
West Fargo, N.D.-based Titan Machinery has 16 locations in Ukraine mostly located in the central and western regions. Last month it said in a statement filed with the U.S. Securities and Exchange Commission, "the well-being of the employees of Titan Machinery Ukraine, our wholly owned Ukraine subsidiary, is the Company's primary concern and our team is providing as much support as possible to help them through this difficult situation." The company owns and operates a network of more than 70 full-service agriculture and construction equipment stores across eight states and four European countries. MORE
Harbinger of Economy Signals Growth
Fastenal Co. of Winona reports that its February sales rose 21.3 percent over the same period a year earlier. January's sales were up 15 percent. Daily sales of fasteners grew 28 percent in February, accelerating from January's 20.9% growth. Daily sales to manufacturing customers grew 25.8% year-over-year, up from 20.8% growth in January. MORE
Mankato Plans Alternative to New Industrial Parks
As the city of Mankato finalizes the sale of the last available parcel in its industrial parks, it's planning a new approach centered on keeping future economic development-related land sales in the private sector. Working with owners of land just outside city limits, the city would tap a state economic development grant and extend street and utility services. Property owners with access to the street and utilities would provide the land for sale at a discount. The landowners would be free to sell their land to whoever they choose, but assessments associated with the cost of installing the road and utilities would be forgiven only if the buyer was a manufacturing company creating well-paying jobs. MORE
Mayo Reports Record 2021 Results, ID'd for Receiving Funds from Russian Oligarch
Rochester, Minn.-based Mayo Clinic reports it generated record net operating income of $1.2 billion on a record $15.7 billion in revenue in 2021. MORE. Elsewhere, it showed up on a list of organizations named in a report examining relationships between Russian oligarchs and U.S. institutions because a Russian billionaire donated at least $1 million to it 11 years ago. MORE
Supposed Guru Helping Two Harbors with Underwater Hotel May be Felon
The Duluth News Tribune reports that an anonymous man claiming to be a billionaire working with the mayor of Two Harbors, Minn., to develop an underwater hotel is a felon with a history of allegations of soliciting money for far-fetched ideas. Verbatim: "Meet Daniel Victor Hancock, a 77-year-old Las Vegas man, who prefers people call him Mr. O, the reclusive billionaire willing to mentor you to success for just $10,000-$50,000.... As Mr. O, Hancock's alter ego, he insists on anonymity, but newspaper archives and public records show he's lived a life of crime and deceit... Hancock's been at this game for a while. In 1994, Hancock and two others were arrested and charged with 26 felony counts including racketeering, securities, fraud and conspiracy for taking more than $150,000 from victims who were lured in by the promise of hidden gold, the Las Vegas Review-Journal reported at the time..." MORE (You may need to subscribe, but it's worth it!)
Increased Behavioral Health Care Coming to Rural Minnesota
Minnesota State University Mankato later this year plans to establish a rural behavioral center to increase access to behavioral health care for residents in outstate Minnesota, including residents of reservations. It says doing so will help address the fact that 80 percent of Minnesota counties have a shortage of mental health professionals, according to the Minnesota Department of Health's 2021 Rural Health Care in Minnesota Chartbook. Additionally, behavioral health care in rural Minnesota continues to decline, forcing people seeking mental health professionals to travel great distances and wait extended periods to receive care. The university says its center will receive support from community partners yet to be announced, and federal and state funding yet to be obtained. MORE
Airport Passenger Numbers Up in North Dakota
Airline passenger volume at North Dakota's eight commercial airports in January rose to 73,117 passengers, 73 percent higher than during the same month a year ago, according to the North Dakota Aeronautics Commission. January's traffic was still about 27 percent below where it was at in January 2020. MSP International reports growing passenger traffic as well, but 2021's full-year volume remained about 36 percent below pre-Covid 2019's.
2022's Top 25 Women in Northern Business
Grand Forks, N.D.-based Prairie Business revealed 2022's Top 25 Women in Business. Recipients were selected through a nomination process that emphasized professional achievement, community contributions and volunteerism. Profiles of each recipient are included in the March issue of Prairie Business, including the digital edition, which can be accessed here. Minnesotans on the list are Michelle Daggett of Lakeshirts in Detroit Lakes; Lindsey Kriens of Widseth in Baxter; and Saundra Lauer of Well & Co. in Alexandria.
Watkins Co. Turns Bitter(s)
Winona, Minn.-based Watkins Co. is venturing into ingredients for cocktails and mocktails with its new line of bitters that are sustainably made with non-GMO ingredients, contain no artificial colors or flavors, are gluten free, OK Kosher Certified and made in the USA. MORE
FBI Raids Two West Fargo Contractors
Earlier this month FBI agents searched two West Fargo contracting businesses: Pro-Mark Services and MDM Construction. The bureau has not said what the raids pertain to or whether they're connected, and no charges have been filed against either company. Pro-Mark Services has done work for the U.S. Department of Defense, while MDM Construction has completed construction projects for the Veterans Administration including medical centers in Fargo and Sioux Falls. MORE 
For Sale: Fleet of Ore Ships
Canadian National Railway is in negotiations to divest its Twin Ports-based Great Lakes Fleet of nine ore carriers, including three 1,000-footers. MORE