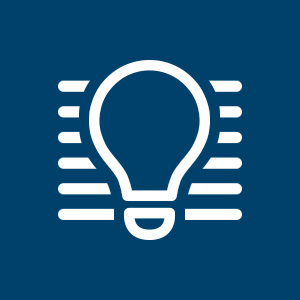 BITN is a compilation of business stories from around Minnesota and neighboring states usually not reported on by Twin Cities media. These stories are curated by Platinum Group to provide business leads, trends and insights we hope you will find useful.
Pace International Buys Seven Acres in Rochester for Expansion Purposes
The two brothers who own 50-year-old Pace International in Rochester recently paid $1.7 million for seven acres and a 12,000-square-foot facility located across the street from their business. Eric and Tim Deutsch plan to us the building for short-term storage at first, and eventually develop the site into a second operating warehouse location. The brothers are the third generation to own and run Pace, which helps organizations with integrating hardware and content solutions. MORE
Kemps Ice Cream Workers May Strike
Labor negotiations at the Kemps Ice Cream plant in Rochester soured last week and workers plan to walk off the job after voting to reject a "final offer" contract from the company. Teamsters Local 120, a union representing more than 160 workers at the plant, says the offer from Kemps (a dairy company), "doesn't even keep up with the price of milk." A strike would have a significant impact on ice cream supplies in the Upper Midwest. MORE and MORE
Google Offers Businesses Free Online Training
Alphabet Inc.'s Google will provide any U.S. business more than $100,000 worth of online courses in data analytics, design and other tech skills for their workers free of charge. The offer marks a big expansion of Google's Career Certificates, a program the company launched in 2018 to help people globally boost their resumes by learning new tools at their own pace. More than 70,000 people in the United States and 205,000 globally have earned at least one certificate, and 75 percent received a benefit such as a new job or higher pay within six months afterwards, according to Google. MORE
Rice Cos. Buys 15-Acre Parcel in St. Cloud Business Park
Interstate Business Central, a subsidiary of Commercial real estate contractor Rice Companies, recently purchased from the St. Cloud Economic Development Authority a 15-acre parcel of land in the city's I94 Business Park. The cost was only $49,000 because its use is limited and power lines go through it. Rice plans to build on it a multi-tenant facility including an 80,000-square-foot industrial warehouse and manufacturing building. MORE
Silver Bay Aims to Become North Shore's Next Great Destination
A young company town with 1,857 residents located halfway between Duluth and Grand Marais, Silver Bay is gearing up for a significant development boom:
City officials have dusted off a 30-year-old plan for a waterfront business park and are considering revamping it to attract visitors with a large nature preserve, recreational trails, resort rentals and a village-style shopping and dining complex. The city plans to spend about $2 million on infrastructure expansion to support and encourage development there.
Adjacent to this property, a private developer is planning to build 50 homes and rental units, an event and wellness center, and a mini-storage facility within the next five years and call it "Boathouse Bay."
The city also is looking for a developer to build a proposed resort to the north of Boathouse Bay, which would first require the annexation and purchase of land outside city limits.
A campground was added in 2020 and thereafter, a mini-golf course and adventure park.
The city is developing about 40 residential lots on 100 acres of land it owns near the municipal golf course.
To spur additional housing development, the city plans to provide 10 percent cash back to anyone who agrees to build a new housing unit in Silver Bay this year (15 percent if the owner makes it his or her primary residence).
And an opportunity exists for 15-20 businesses to come together as part of a Fisherman's Village business center located south of the south of the city.
Former Magnetation Owner, CEO, to Buy One of its Key Assets
Iron mining company Magnetation's former majority owner and CEO Larry Lehtinen has entered into a purchase agreement to buy its Plant 4 near Coleraine for $20 million. Upfront cash would consist of $4.5 million and the balance would be paid through production-based royalty payments to contractors still owed money after the company fell into bankruptcy in 2015. A newly formed company called Maglron plans to hire 130 people at the facility to make direct-reduction grade iron ore for use in electric arc furnaces. Lehtinen is CEO of Maglron. One challenge: Maglron needs to raise $100 million to update Plant 4. MORE
Century Old Business to Close Shop
A 112-year-old shoe repair business in Rochester plans to close its doors at the end of the month. Boston Shoe and Boot repair has been owned by partners Pete Chafos and Jerry Haas for 62 years. Chafos's father opened the shop in 1917 and Pete started working there when he was 7 years old.  In a city where there were once 12 shoe repair stores, only one will remain, and it's called "Thee Only Shoe Repair." MORE
PUC Asks Minnesota Power to Close its Coal Plants Earlier Than Planned
The Minnesota Public Utilities Commission (PUC) is suggesting Minnesota Power retire its coal plants five years earlier than planned and add more wind power, while the state's attorney general says the utility also should drop plans to convert one of its coal plants to natural gas. The comments were filed last month as part of Minnesota Power's integrated, 15-year resource plan being considered by the PUC. Minnesota Power plans to retire its Unit 3 coal plant in Cohasset by 2030 and convert its Unit 4 plant there to natural gas by 2035. MORE
Giant Snacks Drops/Settles Embezzlement Claim
Wahpeton, North Dakota-based Giant Snacks—best known for producing "Giant" snack sunflower seeds—dropped its federal case against a former officer it claimed had wrongfully taken more than $1 million from the business, and instead settled out of court. Details of the settlement were not released. MORE
Badly Damaged Superior Oil Refinery Rebuild-Cost Triples
Calgary-based Cenovus Energy says the cost to rebuild the former Husky Energy refinery in Superior, Wis., after it was damaged in a 2018 explosion and fire has tripled original estimates and is now at $1.2 billion. Company officials attribute the escalation to "inflationary impacts on labor and supply chain as well as increased costs stemming from COVID-19 impacts." On the bright side, Cenovus has received $1.1 billion in insurance proceeds to pay for the rebuild and expects another $100 million from insurance this year. Cenovus purchased Husky Energy in 2021. It hopes to bring the refinery back up to full production by the end of next year. MORE
Drive-up Coffee Joint Expanding in Minnesota
Nebraska-based Scooter's Coffee is set to open its ninth Minnesota location next year in Sartell after opening its latest in Maplewood—it's first metro area location. The company launched in 1998 and opened its first drive-up in Minnesota in Fairmont in 2020.  Other locations in the state are Fergus Falls, Litchfield, Rochester, St. Cloud, Thief River Falls and Worthington. The company has more than 400 locations in 23 states. MORE
New Course Teaches Sustainability from Indigenous Peoples' Perspective
Bemidji State University is offering a new Indigenous Sustainability Studies Program, which allows students to explore environmentalism through an Indigenous lens. The objective is to examine different and sometimes competing approaches to sustainability and managing resources, versus only the common, Western culture's approach of separating human beings from nature. Many Indigenous people are raised with the belief that they are a part of nature. MORE