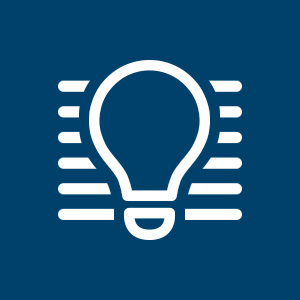 BITN is a compilation of business stories from around Minnesota and neighboring states usually not reported on by Twin Cities media. These stories are curated by Platinum Group to provide business leads, trends and insights we hope you will find useful.
Three Minnesota Businesses to Receive $2.1 Million from the State
Through its Minnesota Investment Fund and Job Creation Fund, Minnesota's Department of Employment and Economic Development plans to provide Cirrus Design Corp. of Duluth with $1.195 million; King Technologies Inc. of Minnetonka $617,000 and Pelican Bio Thermal LLC of Maple Grove $315,000. Such funds were provided because these businesses are expanding and expected to create a total of 165 jobs over the next five years. MORE
World's 1st Nail Painting Manicure Robot in Chanhassen Target
The news you have been waiting for is finally here: the world's first manicure robot is now available for use inside Target in Chanhassen—a manicure in 10 minutes for $10 (first-time users, only $8). The robot is designed by San Francisco-based Clockwork, an early stage company backed by seasoned investors. While faster than a human manicure, the robot is similar to most nail salons in that it requires appointments.
Law Passed this Week to Reduce Shipping Costs
The U.S. House passed and President Joe Biden this week passed the Ocean Shipping Reform Act, which prohibits international carriers from discriminating against companies exporting goods from the U.S., boosts the ability to investigate such matters and provides the authority to take legal action as needed. In Minnesota, discrimination has allegedly occurred when shippers have charged more for shipping while not fully filling shipping containers, according to Minnesota Senator Amy Klobuchar, who co-sponsored the bipartisan bill. MORE
Others report ocean carriers have denied U.S.-loaded exports in favor of sending back empty containers to be filled with Chinese exports. The legislation became the first major revision of U.S. maritime regulation since 1984 when Biden signed it into law. MORE
More Minnesota Coffee Shop Employees Vote to Unionize
Hourly workers at Starbucks in Rochester's Apache Mall said this week they plan to unionize under Starbucks Workers United, an affiliate of Service Employees International Union. The location is one of three Starbucks stores in Rochester. MORE
In April of this year, workers at the Snelling Ave. Starbucks in St. Paul unionized, becoming the first Starbucks location in Minnesota to do so. In May, employees at the store at 47th and Cedar Ave. in Minneapolis followed suit. Earlier this month, workers at Peace Coffee in Minneapolis voted to unionize.
St. Cloud Plans to Become First City in the World to Produce Hydrogen from Wastewater Treatment
The City of St. Cloud, Minn., plans to invest $3 million to upgrade its wastewater treatment process to generate hydrogen that can be used to power the facility with zero carbon dioxide emissions. To help cover the costs, the city has applied for a $1.1 million grant from the State of Minnesota. MORE
Meat Processor Investing $5.7 Million to Triple Processing Capacity
Brooten, Minn.-based Jenniges Meat Processing is undertaking a $5.7 million expansion to become a USDA-inspected facility and triple its slaughtering and processing capacity. The business is owned by Nathan and Angela Jenniges, who plan to also develop a retail store offering fresh meats directly to consumers. The expansion costs are expected to be covered largely through a variety of grants including possibly $1 million from the USDA. MORE
Rochester Hotel to Become Dorm
The University of Minnesota plans to add more than 400 student housing beds in downtown Rochester in a former Double Tree Hotel by Hilton. The university has agreed to pay $3 million a year for 12 years to lease nine floors in the building, while the owner, Avra Hospitality, will invest $7.6 million to renovate and convert the space into student housing. MORE
Meanwhile, Fifth Avenue Rental Partners LLC plans to develop a Hampton Inn and Suites by Hilton elsewhere in Rochester. MORE
Nebraska Grain Business Expands Operations in Duluth
Omaha, Neb., commodity trading, logistics and feed grain processing and storage company Hansen-Mueller is expanding its presence in the Twin Ports through the acquisition of General Mills' Elevator A. Inactive since 2015, the 185-foot-tall elevator has a 3.5-million-bushel storage capacity, 1,900-foot dock with a 28-foot-deep slip, and rail service from BNSF Railway. While it's 128 years old, the elevator was rebuilt in 1908 and modernized in the 1970s. Hansen-Mueller plans to bring it back into operation yet this year in time for 2022 harvest season. This will be its second grain complex  in the Twin Ports. It also owns the Daisy Elevator and Elevator M complex in Superior, Wis. MORE
Play It Again Sports at It Again
Play It Again Sports parent company and franchisor Winmark Corp. of Plymouth, Minn., has signed franchise agreements to add 11 more locations to its base of 272 Play it Again Sports stores in North America. The additions are in the Twin Cities, St. Cloud and Duluth, Minn., Superior, Wis., and Grand Forks, N.D., and had previously been subject to an agreement allowing for their operation separate from Winmark's franchise system. Additionally, Winmark will regain the ability to develop additional Play It Again Sports territories in Minnesota and in Sioux Falls, S.D. Other Winmark franchises are Plato's Closet, Once Upon A Child, Style Encore and Music Go Round. In total, it has 1,276 franchises in 2,800 territories. MORE
Federal Building Sold for Private Use
The owner and chairman of a business that digitizes archival records and serves Stearns County government has purchased the historic Federal Building in St. Cloud. Adam Wright says he plans to move his Cold Spring, Minn.-based AcraSearch, into the building by the end of the year. MORE
Miller Marine Acquired by Power Lodge of Minnesota
Ramsey, Minn.-based Power Lodge recently acquired St. Cloud, Minn.-based Miller Marine, which is one of the largest boat dealerships in Minnesota and ranks as the top Yamaha outboard dealer in the United States. Terms were not disclosed. This increases to four the number of locations Power Lodge has in Minnesota. MORE
Premier Marine Moving Headquarters
Premier Marine of Wyoming, Minn., plans to move its headquarters to Big Lake, Minn., where it can increase production from 1,500 boats to 5,000 boats a year. The business employs about 235 people and manufactures pontoon boats. It has gone through two ownership changes within the last 10 years including when Envision Co. purchased it in 2021 with plans to construct a facility expressly for making pontoons. MORE
Rochester to Sport 300 Scooters
The City of Rochester has contracted with Lime to provide 300 e-scooters and 50 e-bikes for residents and visitors to rent. Lime also provides e-scooters in Minneapolis and St. Paul. MORE
'Summer of Jobs' Began This Week
Minnesota Department of Employment and Economic Development kicked off its "Summer of Jobs" campaign this week, beginning in Mankato. Its goals are to: showcase thousands of jobs available in Minnesota, amplify sources of labor employers often overlook such as immigrant communities or people with disabilities, and highlight innovation and best practices. MORE
Employers are grappling with a tight labor market statewide. Mankato's unemployment rate in April was 1.3 percent, its lowest on record. Summer of Jobs is starting by focusing on manufacturing, including welding, where there are 850 open jobs across the state, including those at Jones Metal Co. in Mankato. MORE