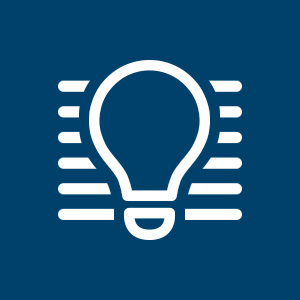 BITN is a compilation of business stories from around Minnesota and neighboring states usually not reported on by Twin Cities media. These stories are curated by Platinum Group to provide business leads, trends and insights we hope you will find useful.
'Branchless Bank' from Canada Buys Tiny Town Bank to Enter, Then Expand in U.S.
Canada's first digital-only bank has acquired a commercial bank in a tiny Minnesota town from which it plans to expand in the United States. VersaBank of London, Canada, agreed to pay an estimated $13.5 million to buy Stearns Bank in Holdingford, Minn., a town with about 674 residents 35 minutes northwest of St. Cloud. VersaBank is a "branchless" commercial bank providing deposit and financing services via the latest technologies—especially those providing point of sale financing (e-commerce) and project financing in the public sector, real estate development and commercial lending arenas. Its U.S. business will operate under the name VersaHoldings US Corp. and picks up about $60 million in assts through this acquisition. The Holdingford bank was one of three in Minnesota owned by St. Cloud-based, Stearns Financial Services Inc., an independent commercial bank with about $2.2 billion in assets under management. Stearns Financial also operates banks in Arizona and Florida. MORE
Duluth to Chicago Flights Back to Three Times Daily; Dallas Flight May Come to Rochester
Beginning Sept. 6, the Duluth International Airport will add a third daily flight to Chicago through United Airlines. Pre-pandemic, there were three to four flights daily to Chicago. Meanwhile, the Dallas Morning News reports Rochester International Airport is one of five airports where American Airlines might add flights, thanks to a $850,000 federal grant.
Duluth Tries 'Pop-Up CoLab' Space
Created by the Greater Downtown Council and the Duluth 1200 fund, the program provides a shared retail space for eight entrepreneurs to launch their businesses. Duluth's Family Freedom Center is also helping many of the participants by providing them with technical assistance. MORE
Second Med-tech Fund Ready to Invest After Raising $7 Million
Rochester-based Southeast Minnesota Capital Fund, LLC says it raised $7 million in its second fund, $2 million more than it had anticipated. The fund was formed by Rochester Area Economic Development, Inc.  and plans to follow the path forged by the original fund, which invested about $2 million in 14 Minnesota companies since 2018 including Vyriad, a quickly growing oncolytic virology company founded by two Mayo Clinic doctors; Ambient Clinical, a medical software company that provides point of care analytical solutions to hospital systems; and Sonex Health, a Mayo Clinic spinoff firm that created and markets an ultrasound-guided surgical device. MORE
Water Park Hotel Coming to Fargo
West Fargo-based EPIC Companies plans to develop a 125-room hotel, 5-story parking ramp and 45,000-square-foot water park in Fargo to be copen by fall of 2024. The development also will include multiple mixed-use buildings. The Wave by EPIC water park will be the largest in North Dakota. MORE
Minnesota Power, Great River Energy Team to Build Power Line
Duluth based Allete's Minnesota Power is teaming up with Maple Grove-based Great River Energy to build a 150-mile, double-circuit 345 killovolt transmission line from northern Minnesota to central Minnesota to support grid reliability in the Upper Midwest. Planning for the approximately $970 million transmission line is in its early stages and the goal is for it to be in service by 2030. Minnesota Power and Great River Energy plan to begin coordinating with landowners, local governments, agencies, Tribal Nations and tribal organizations, and other interested parties in late 2022 and early 2023. MORE
Minneapolis is So Bad Restauranteur Turns Down Offer to Buy a Restaurant for a Penny
Minnesota Restauranteur Brian Ingram before the U.S. House Committee on Financial Affairs last month  described Minneapolis as a "ghost town" and stated that when offered a restaurant in the city for one penny, he immediately turned it down based upon his most recent experiences owning a business there. He spoke about how things changed since the pandemic and George Floyd's death, and safety issues he has faced, including having the "same criminal robbing and stealing from his seven restaurants" and being "back on the streets in 24-hours," according to KBEW-98.1 FM. MORE
Northmarq Arranges $41.6 Million Refinance Loan for Student Housing in Mankato
Bloomington-based Northmarq has arranged a $41.6 million loan for the refinancing of The Grove at Mankato, a 524-unit student housing property. The nonrecourse loan features a seven-year term, 30-year amortization schedule and three years of interest-only payments. A credit union provided the fixed-rate loan. The borrower was undisclosed. MORE
American Crystal Sugar Workers Reject Contract; Company Says No Lockout Intentions, At This Time
Moorhead-based American Crystal Sugar Co.'s 1,189 union employees voted to reject a four-year labor contract that would have replaced a five-year pact that expired Aug. 1. Company officials late last month said they do not intend to lock out workers, but they need to have a contingency plan should workers decide to strike. MORE
In 2011, Crystal Sugar embarked on one of the nation's largest lock outs in recent history when it locked out union workers immediately after contract talks stalled in 2011. The situation tore apart small northwestern Minnesota and northeastern North Dakota communities, where it's common for friends and family to either grow sugar beets/own a part of Crystal Sugar (it's a coop), or work in its processing plants as union employees. MORE
Cirrus Expands Further; Spray Facility Addition Brings 50 More Jobs
Duluth-based Cirrus Aircraft recently opened a 16,000-square-foot expansion of its aircraft paint and finish facility at Duluth International Airport. The company has 130 employees at its paint facility, but with this expansion expects to hire 50 more. Cirrus is also expanding into the former Northwest Airlines aircraft maintenance facility at the airport.
Cirrus Demand Leads to Parking Issues for Vendor
In related developments, Duluth-based American Precision Avionics received a variance from Duluth's Planning Commission allowing its employees to park alongside a road otherwise posted as no-parking. The maker of wiring harnesses and other airplane components is running short on parking as it hires more people to keep up with demand from its largest customer, Cirrus Aircraft. It employs 87 people and anticipates hiring another 25 this year, while it only has 40 parking spaces on its site. American Precision began operations in Duluth with only five people in 2007. MORE
St. Cloud Health Care Clinic Plans to Nearly Triple in Size
By February 2023, Simplicity Health plans to nearly triple the size of a health care clinic it built in St. Cloud in 2021 by adding upwards of 16,000 square feet of space. MORE
Aitkin's Riverwood Healthcare Center Launches Major Expansion
The Bemidji office of Minneapolis-based Kraus-Anderson has begun a multi-million-dollar expansion and update at Riverwood Healthcare Center in Aitkin, Minn. The hospital project will feature a 72,000-square-foot surgery addition along with interior remodeling to relocate the hospital's 2,850-square-foot lab, according to the Grand Forks Herald. A new surgery space will consist of approximately 60,500 square feet of surgical departments, six operating rooms, two large procedure rooms, three endoscopy rooms, 25 prep and recovery rooms, a post-anesthesia care unit (PACU), and more. The project is expected to be completed in the fall of 2024. MORE
Northern Minnesota Receives Federal Disaster Relief
President Biden approved a major disaster declaration for 15 Minnesota counties and four tribal nations. The move allows the state, tribal nations, local governments and some nonprofits to tap into federal funds on a cost-sharing basis for emergency work, the repair or replacement of damaged facilities and hazard mitigation measures. Counties approved for federal funds are Beltrami, Clearwater, Cook, Kittson, Koochiching, Lake, Lake of the Woods, Mahnomen, Marshall, Norman, Pennington, Polk, Red Lake, Roseau and St. Louis counties. Also approved for federal funds were the Bois Forte Band of Chippewa, Leech Lake Band of Ojibwe, Red Lake Nation and White Earth Nation. MORE
Major Rochester Shopping Center Sold for $20.15 Million
San Francisco-based Glen Una Management Co. has purchased Rochester's highest profile shopping center, Barlow Plaza, for $20.15 million under the name Barlow Rochester Property, LLC, from Minneapolis-based United Properties Development, according to the Rochester Post Bulletin. United purchased the property for $16.7 million four years ago and made some improvements to it since. Glen Una owns and manages 2.1 million square feet of retail space, primarily grocery-anchored shopping centers, in cities including Atlanta, Chicago, Dallas, Detroit, Kansas City, St. Louis, and Washington D.C. MORE