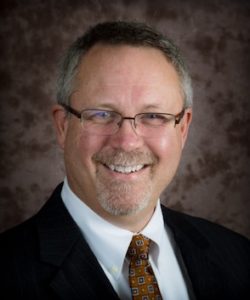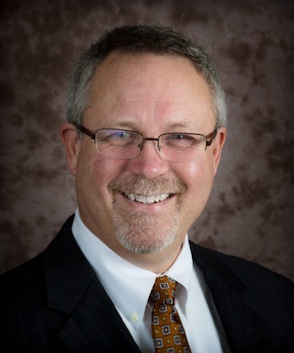 By Bill English, Partner
After talking with a CEO friend of mine this week, she thanked me for asking the questions I raised. They made her stop and think, and then explain what she accomplished last year and what's in front of her to achieve in 2021. I didn't ask profound questions. She was thankful for the opportunity to stop working, think, and then articulate answers. There was no time to do this last year given family health issues and extreme challenges in her business.
I think many of us have found ourselves in similar situations: the fast pace of business ownership in today's world can become all-consuming of one's time and leave none for thought and reflection. Yet it is at these times when it's most important to break away, alone, as often as possible.
As business owners and leaders, we need to take time away from our companies to reflect and gain perspective. Times of reflection allow us to disconnect from the cares and schedules of our busy lives and focus on something that is important to learn about, or to reach a place where we can make quality decisions which can only be understood with quality contemplation. For most, this means getting away to a quiet place where we can slow down internally as well as externally. We slow down our minds, our emotions and our pace.
Time for reflection is intentionally created, it doesn't just happen. You'll need to take control over your calendar. You may need to miss a new client meeting or an important staff meeting in order to prioritize time away. This will mean you have developed and resourced your leaders so that they can run your business without you there every moment of every day. Getting away also means you take your role as a leader seriously enough to take time to work on your business, not just in it.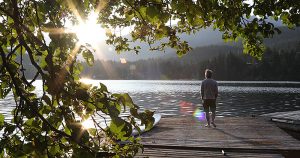 Optimally, I would advise taking two consecutive business days each month to get away to a quiet place where you can review your core reports and financials. Take time to read them. Absorb what is being reported to you. Take time to "connect the dots" that a hurried pace at the office doesn't allow. Notice what is missing. What questions come to your mind? What is the narrative this information is giving you? Think beyond the next two quarters. Don't let the swirl of your business rob you from reflecting on what your people, systems and other trusted sources of information are telling you about your business and yourself.
Sometimes, you will need to process your thoughts with another person. Develop a few relationships with those who will be willing to be a safe place for you to talk through what you're facing in your business. Give them information they need to give you quality feedback and then take the time to reflect with them in an unhurried, calm manner about the important challenges facing your business. Your advisors can be an important aspect of growing your business.
If you're a person of faith, take time each day to pray and talk with God. At first, this practice might seem disconnected from your role as a business owner, but over time, you'll begin to see how your faith can impact your professional role.
Finally, think about who best could serve as an executive coach. You'll need someone who you can trust. You'll want someone who can get to know you and help you see where your derailers are in your work habits, interpersonal skills and professional development. You can then look for ways to shore up your derailers or find ways to hire around yourself so that, as a team, your business is dealing with the least amount of dysfunction from your leadership as possible.
Take quality time to reflect on yourself as well as on your work. Build this routine into your schedule. You'll find it is one of the best disciplines you've ever adopted.
Bill English, MA, LP, Partner, Platinum Group, works with family businesses and privately-owned businesses to resolve conflict, address leadership development and transform toxic cultures into thriving workplace environments.