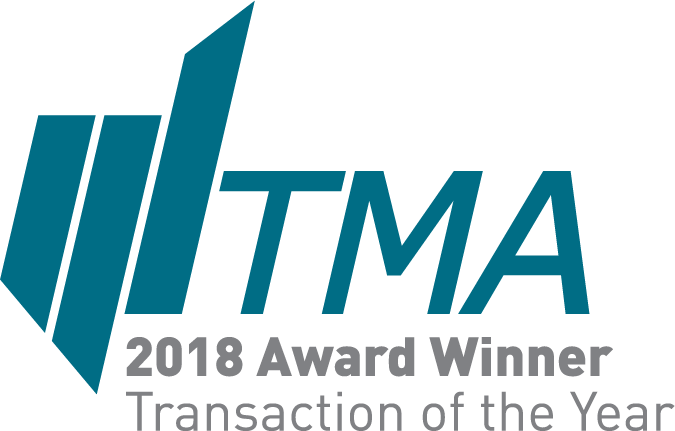 Nonprofit is thriving after bankruptcy with restructured financing, new lender
MINNETONKA, Minn. — September 27, 2018 — Platinum Group, a business advisory firm, received the national "Turnaround of the Year" award by the Turnaround Management Association (TMA) in Colorado Springs today.
The firm was recognized for its financial advisory work on behalf of Christ's Household of Faith, Inc. (CHOF), a St. Paul-based nonprofit. This apostolic community of 470 members live in homes owned by CHOF and work in various entities operated by CHOF, providing residential remodeling and renovation services.
Hit by a revenue crisis during the 2008 recession, CHOF's board retained Platinum Group to resolve financial issues when the nonprofit's loan ended up in the hands of a distressed real estate fund. The loan's foreclosure threatened CHOF's survival. As a defense measure, a voluntary bankruptcy was filed to prevent the loss of assets and businesses supporting its operations.
"After an extensive search process of more than 70 lending institutions, we identified Choice Bank (formerly Venture Bank) as a senior, secured lender to provide $7.5 million in financing to cover the outstanding loan balance," according to Rod Peterson and Pat Brennan, the lead Platinum advisors. "A restructured financing package included a subordinated note of $3 million. The net result was forgiveness of millions of dollars of debt owed to the previous lender. The restructured debt, finalized in 2017, is allowing CHOF to thrive."
The national TMA award was the only one given in the nonprofit category, shared with CHOF, Fredrikson & Byron for its legal counsel and Choice Bank for its lending support. The Midwest TMA also recognized Platinum Group for this same work in 2017.
"Although no entity ever wants to go through such an unpleasant experience, we are emerging from the restructure with a very positive outlook," states Mark Alleman, CHOF's CFO. "Platinum Group took the time to listen and to understand the events that led to our unique circumstance and then began an unrelenting quest to find the financing we needed. We are extremely grateful to Platinum Group, especially Rod and Pat, for the assistance we received. Our community now has the opportunity to continue its mission and to return to a normal business environment."
Founded in the early 1980s, Platinum Group is one of the country's oldest and largest turnaround management advisory firms. It has advised more than 1,400 privately held and family owned businesses in times of growth, transition and crisis. For more information, visit www.thePlatinumGrp.com