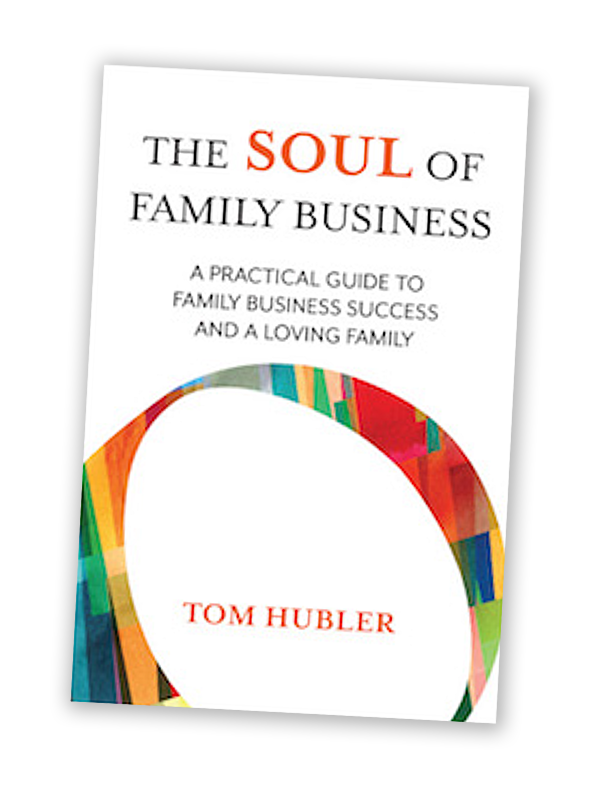 Platinum's Tom Hubler has drawn from more than 35 years of his experience advising family businesses to author a new book called "The Soul of Family Business: A practical guide to family business success and a loving family."
Packed with family best practices and practical tips from managing conflict to succession planning, "The Soul of the Family Business" is an essential guide for family business owners and advisors alike.
The new book covers topics such as the development of a shared vision for the family and business, as well as creating individual and organizational strategies to ensure a personally and financially rewarding business. A section on wealth preparation planning is included to ensure family values continue to emphasize a family culture of gratitude, philanthropy and living purposeful lives.
"As I round the corner into the endgame, I am happy to share what I've learned with others," says Tom. "It's my hope that it will help members of family businesses appreciate their uniqueness."
The official book release date is October 22 when a book launching party will be held at the Galleria's Barnes & Noble in Edina, from 6:30 p.m. to 8:30 p.m. Books are available for pre-order from Amazon, Itasca Books and Barnes & Noble.