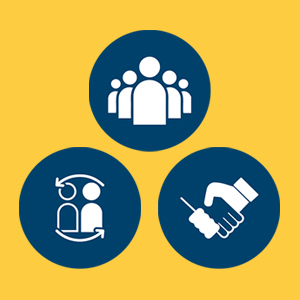 Platinum Group has added a new self-assessment tool to help business owners to evaluate barriers that may be blocking the health and success of their organizations in three essential areas: leadership, workplace culture and unresolved conflict.
To build a stronger business, owners need to monitor the relationship dynamics within their companies and ask themselves questions that may feel uncomfortable but could be truly holding them back, according to Platinum Partner Bill English. Bill is a licensed Minnesota psychologist and former business owner. A few of the assessment questions are:
"Do you have people who need to step up and lead, but you can't get them to do it?"
"Does it feel like your employees care more about their paychecks than the quality of their work?"
"Do you seem to have regular disagreements with others in your company?"
Platinum Founder Dean Bachelor says, "It's easy to underestimate the value of positive, productive relationships. To transform your company, consider how to grow your leaders, refresh your culture and find peace where there is conflict."
To learn more, contact Bill at Bill.English@thePlatinumGrp.com or take the self-assessments: Leadership Development, Workplace Culture and Conflict Resolution.