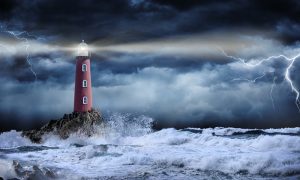 This November Zoom panel discussion provides perspectives and advice from three experts who collectively have been there/done this 100+times. A few of the many key takeaways include:
Be transparent with creditors, vendors and employees in that order.
Do a liquidation analysis to understand what you would walk away from, and with, should an orderly liquidation occur.
Develop a new business plan that's honest about what's working and what has to change.
Combine this with a rolling 13-week cash flow analysis.
Panelists are:
Pat Brennan, a partner at Platinum Group and a seasoned business executive with a strong track record of success working in a diversity of environments, including distribution, manufacturing, service and banking. He leads financial restructurings and excels in rapidly transitioning environments where cash insufficiency is the key issue that must be overcome.
Cameron Lallier, a partner in the Minneapolis office of Foley & Mansfield. Cam practices in the firm's Banking & Finance and Creditor's Rights groups and represents banks and other financial institutions in matters involving Chapter 7 and 11 bankruptcies, and the enforcement of security interests.
Thomas Lallier, a partner in the Minneapolis office of Foley & Mansfield. Tom has more than 25 years of experience working nationwide in the insolvency arena representing asset-based lenders, equipment and real property lessors, commercial debtors, consignment vendors and creditor committees in Chapter 11 cases, and workouts. He also represents buyers and sellers of companies in merger and acquisitions in many industries, including banks, manufacturing, retail, real estate companies, the industrial industries and technology companies.
The discussion is moderated by Dale Kurschner, also with Platinum Group. You can watch this discussion on YouTube or listen to it via Spotify.