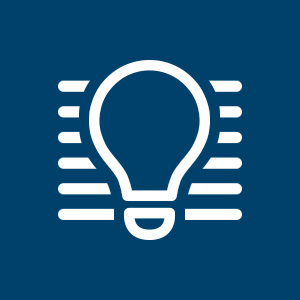 Business In The News is a compilation of business stories from around Minnesota and neighboring states usually not reported on by Twin Cities media. These stories provide business leads, trends and insights we hope you will find useful.
Timber Industry Remains Hopeful Pellet Plants Will Take Root
Efforts continue to help a new organization called NorthStar Pellets develop wood pellet plants in Bemidji and Grand Rapids, Minn. The pellets would be made from piles of sawdust from nearby lumber mills and create about 45 jobs. Backed by several timber companies and Greater Bemidji, the company reportedly is owned by a company in International Falls that developed the nation's third-largest pellet plant. The Minnesota Legislature last year was considering a bill to provide production incentives before COVID-19 delayed matters. This year, the Legislature is being asked to provide up to $3.75 million per year until June 2033 to help support the endeavor.  More here.
Glut in Used Equipment Feeds Hungry Restaurants
The COVID-19 pandemic has forced tens of thousands of restaurants to permanently shut their doors as dining restrictions keep customers away. But it has also been a boon for commercial auctioneers that buy used equipment and sell it to restaurants that managed to stay afloat, particularly ones that have expanded their takeout business and are eager to snatch up supplies at bargain prices, according to the Associated Press. One such firm is Grafe Auction in Rochester, Minn. The company conducted 289 auctions in 2020, up from 203 in 2019, and in August had its most profitable month since its founding in 1959, according to John Schultz, the company's chief marketing and technology officer. Schultz also is a board member of the National Association of Auctioneers. More here.
Red Wing May Net a Fish Farm
Red Wing, Minn., will soon become home to the state's first commercial indoor walleye farm if the founders of Blue Water Farms succeed in their mission to create a sustainable, intensive system for producing walleye "that is flavorful, nutritious and affordable." Based in nearby Welch, Minn., the startup plans to develop a hatchery, tanks for fish as they grow and processing facilities. The farm would use recirculating aquaculture systems and house an aquaponic operation producing lettuce, cherry tomatoes, herbs and other products. Blue Water has lines out to potential investors and also recently received a $31,500 innovation grant from the state. If successful, this would be the first and only commercial facility to achieve the indoor production of Walleye. More here.
No-Smoking Scotch Production Coming to Minnesota
A good scotch is made with peat smoke, and Minnesota has plenty of peat. So it makes sense that Minneapolis-based Brother Justus Whiskey Co. has entered into an arrangement to purchase peat from Aitkin, MN-based American Peat Technology. What's different here, though, is that the microdistillery has developed an innovative process to capture that smoky, peaty taste without the need to burn peat. The end product is a "cold-peated" American, single-malt whiskey. More here.
Fargo to Accommodate New Boutique Hotel
A 125-room boutique hotel is on track to open in downtown Fargo's RDO Building this summer. Called The Jasper Hotel, it's already taking reservations for rooms, meetings and events as of May 26. It will have about 4,500 square feet of event space. Guest rooms will feature floor-to-ceiling windows looking out over downtown and the surrounding area. There is a 1,500 square-foot outdoor terrace. And the hotel opens onto a community plaza designed to host seasonal ice skating, live music, outdoor festivals, and other special events. The Jasper will be managed by Chicago-based Aparium Hotel Group. Founded in 2012, Aparium operates nine hotels in the U.S., with an additional three (including the Jasper) planned to open this year.
Hopefully Not Too Shocking...
Duluth-based Allete, Minnesota Power's parent company, plans to request a rate increase from the Minnesota Public Utilities Commission in November, with interim rates taking effect at the start of 2022. The utility says it has seen revenues decline during COVID-19. The utility's last rate increase, announced in 2019, sought to increase residential rates by 15% and business rates by 10%.
Meanwhile, Demand for Clean Energy Fuels Business
Allete's Clean Energy business has arranged to sell renewable energy to the Oshkosh Corporation and Hormel Foods for a combined 100 megawatts from its Caddo wind site under construction in Oklahoma. The 303-megawatt Caddo site, with renewable energy sale agreements will double Allete Clean Energy's capacity to serve the accelerating corporate demand for clean energy. Allete also recently announced it will repower and expand the Northern Wind site, consisting of the Chanarambie and Viking wind projects in southwest Minnesota, by replacing their existing turbines with new, more efficient equipment. When repowered in 2022, the project, totaling 120 megawatts of capacity, will be sold to Minneapolis-based Xcel Energy.
Google to Open a Minnesota Office
Google has announced plans to open its first Minnesota office in Rochester to further its partnership with Mayo Clinic. According to a news release from Google and Mayo Clinic, the new location will give both companies "the ability to work side-by-side to transform patient care." Google and Mayo Clinic announced their partnership back in 2019. Google said the office will open later this year when it is deemed safe to do so with state and local COVID-19 guidelines. More here.
Another Lesson from COVID-19: It's Impact on Public Education
The Bemidji Area School Board is considering closing the city's Central Elementary School, Paul Bunyan Center and Community Education building as a cost-saving measure for the district. It's unknown how many jobs would be affected. A final vote will occur March 15. The moves are needed to fill an estimated $5.6 million budget deficit following enrollment losses related to COVID-19 and a failed November operation funding referendum. More here. Mankato Area Public Schools is contemplating cutting nearly $7.5 million, saying COVID-19's impact on enrollment is to blame. The proposed budget cut assumes the district will not receive additional COVID-19 relief funding, though those dollars are still a possibility. Specifics have yet to be revealed but are said to include staff reductions. More here.