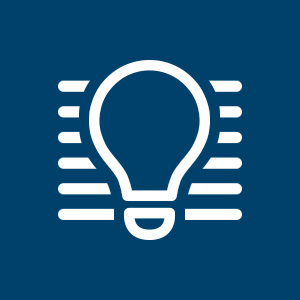 Business In The News is a compilation of business stories from around Minnesota and neighboring states usually not reported on by Twin Cities media. These stories provide business leads, trends and insights we hope you will find useful.
DNA Produced in Fargo Helps Produce COVID-19 Vaccine Doses
Fargo-based Aldevron LLC reports it has worked overtime to make enough DNA for pharmaceutical companies to produce hundreds of millions of COVID-19 vaccine doses. It also says it is expanding its collaboration with Moderna involving materials for vaccines and other drugs that are in Moderna's product development pipeline. Aldevron is a leader in generating custom DNA genetic material and other products for development and production of genetic medicine. The company is supplying materials for at least 43 COVID-19 projects that include vaccines, diagnostics and therapeutics. (more)
Cirrus Airframe Parachute System Saves Another Plane
A twin-engine cargo plane collided with a Cirrus single engine plane above Denver last month. No one was injured and the cargo plane was able to land safely, while the Cirrus plane floated to the ground courtesy of its parachute. Here is news video of the event. Including this event, Cirrus's plane parachute has been used 103 times, saving more than 200 people. Cirrus Aircraft is headquartered in Duluth and has a manufacturing facility in Grand Forks, N.D., Tennessee and Texas. (more)
Marvin Windows Picks Up 200 Applicants Seeking 150 Employees; HR Lead Talks Hiring Strategy
Marvin, a fourth-generation family owned and operated business based in Warroad, Minn., attracted more than 200 applicants at a hiring event in Fargo May 25, allowing attendees to explore booths with Marvin products and learn more about the company. It offered $20 cash for the first 100 applicants and hired qualified candidates on the spot. Local schools participated and area leaders attended as well. Marvin has 6,000 employees across 16 cities in North America. Rick Trontvet, the company's SVP of Human Resources, recently participated in a panel discussion on "How to Attract & Retain Great Talent," which can be watched here or listened to via podcast here.
Mid-America Manufacturing Strong; Concern Growing over Soaring Input Prices
The economy in nine Midwest and Plains states remains strong in the wake of a devastating global pandemic, but inflation is on the upswing, according to the Creighton University Mid-America Business Conditions report for May. Its key index came in at 72.3: any score above 50 suggests economic growth, while below 50 indicates recession. The wholesale inflation gauge for the month surged to a record high of 96.3. Nearly 30 percent of supply managers identified soaring input prices as their firms' greatest 2021 challenge. Meanwhile, due to worker shortages, average hourly wages for regional manufacturing production workers advanced by a strong 4.9 percent over the past 12 months, according to the U.S. Bureau of Labor Statistics. Minnesota's Business Conditions Index slipped to 74.5 from 79.7 in April, and the state's average hourly wages for manufacturing production workers climbed by a solid 2.9% over the last 12 months. (more)
Sign Solutions USA to Get Multi-Million Dollar Facility
Fargo, N.D.-based Dakota Fence Co. (DFC) is building a 100,000-square-foot multi-million facility to house spinoff company Sign Solutions USA, which will make and distribute traffic signs and related traffic products nationally. The goal is for Sign Solutions to become a one-stop solution for customers' signage needs. The business will be operated under DFC subsidiary 3D Specialties, which sells, installs and rents traffic control equipment and road signs. (more)
Mayo Clinic Leader Joins Allina Health as Chief Strategy & Growth Officer
Lawrence Cho has been named senior vice president and chief strategy and growth officer at Minneapolis-based Allina Health. Cho most recently held executive roles in corporate business development, strategy and international operations at Rochester, Minn.-based Mayo Clinic.
iHeartMedia Has New Market President
Greg Alexander was promoted to the position after serving as SVP/Sales for the Western Great Lakes Region, directing sales for iHeart stations in the Twin Cities, Rochester, Minn., and Milwaukee, Madison and Eau Claire, Wis.  As market president, Alexander will be responsible for overseeing programming, advertising and operations across iHeartMedia/Minneapolis stations.
International Falls Journal Newspaper Ceasing Publication
The 110-year-old newspaper says the pandemic and "other difficult economic trends" led to its decision to cease publishing after its June 24 edition. It was acquired about one year ago by MediaNews Group, a publishing company owned by Manhattan-based hedge fund Alden Global Capital, which also owns the St. Paul Pioneer Press. Alden recently acquired Tribune Publishing, owner of the Chicago Tribune. (more)
Monarch Investment & Management Acquires 589-Unit Multifamily Portfolio in Rochester
Monarch Investment & Management Group of Franktown, Colo., has acquired a six-property, 589-unit multifamily portfolio in Rochester for an undisclosed price from Premier Mahtomedi MN LLC, according to REBusiness. The townhome communities were built between 1962 to 1996 and range in size from 36 to 182 units. Three of the assets are rental properties. Average occupancy across the portfolio is 95 percent. (more)
Centerspace Acquires 17 Apartment Communities for $323.8 Million
Publicly traded Minot, N.D.-based Investors Real Estate Trust (doing business as Centerspace) has agreed to acquire from St. Louis Park-based KMS Management 15 apartment communities in Minneapolis and three communities in St. Cloud—2,696 units in all—for $323.8 million. Centerspace plans to refinance some of the properties and invest $40 million into repositioning a few. Its focus is
on the ownership, management, acquisition, development, and redevelopment of apartment communities. As of Dec. 31, 2020, it owned interests in 67 apartment communities, containing 11,910 homes and having a total real estate investment amount, net of accumulated depreciation, of $1.4 billion. While its headquarters is in Minot it also has corporate offices in Minneapolis. (more)