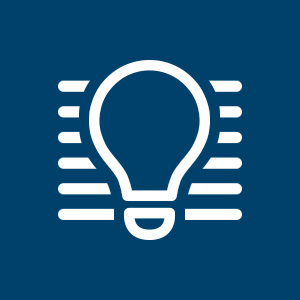 BITN is a compilation of business stories from around Minnesota and neighboring states usually not reported on by Twin Cities media. These stories are curated by Platinum Group to provide business leads, trends and insights we hope you will find useful.
Central McGowan Makes Third Acquisition in 2021
St. Cloud-based Central McGowan has completed its third acquisition of the year with its purchase of Preferred Welder Sales in Mankato. The company acquired Metro Welding Supply in Minneapolis in April and Fessler Carbonic Gas in Des Moines, Iowa in March. Central McGowan says the acquisitions complement its current business while strengthening its presence in key market areas. All three of these companies were independently operated, highly successful businesses with owners seeking to retire and wanting a way to continue what they each started. Central McGowan is a 74-year-old, third-generation, family-owned company with three integrated businesses: an electric automation integration division, a welding and medical gas and supply business and a CO2 division. MORE
Grand Forks Lands Major Economic Development Project
Fufeng Group Ltd. of China has selected a 370-acre site in Grand Fork's agri-business park for construction of a facility that will process more than 25 million bushels of corn annually, according to KFGO radio. Construction is expected to employ about 1,000 workers for up to three years. Once operational the facility is expected to employ 233 people and generate 525 indirect jobs. City officials say this would be the largest private sector investment in the city's history. MORE
Minnesota Optimism Leads While Regional Confidence in Economy Remains at 'Dismal Low'
Creighton University's Mid-America Business Conditions report for October indicates significant jumps were made in employment and inventories over the last month, but confidence in the economy for the next six months remained at a dismal low. The monthly survey goes to businesses in Arkansas, Iowa, Kansas, Minnesota, Missouri, Nebraska, North Dakota, Oklahoma and South Dakota. The report indicates that the region is adding manufacturing business activity at a positive but somewhat slower pace. About one-third of supply managers reported that inventory stockpiling has contributed significantly to supply chain bottlenecks.
Minnesota's October Business Conditions Index jumped to a regional high of 70.4 from September's 68.5, also a regional high (above 50 signals growth, below 50 signals recession). Over the past 12 months, according to U.S. Bureau of Labor Statistics, Minnesota manufacturing employment climbed by 3.7 percent, fifth in the region, with a gain in average hourly wages of 3.9 percent, seventh in the region.
South Dakota's Business Conditions Index advanced to 62.9 from 59.6 in September. Over the past 12 months, South Dakota manufacturing employment expanded by 4.2%, second in the region, with a gain in average hourly wages of 6.7%, tops in the region.
North Dakota's Business Conditions Index slumped to 52.4, a regional low, from September's 55.7, also a regional low. Over the past 12 months, North Dakota manufacturing employment climbed by 2.8%, seventh in the region, with a gain in average hourly wages of 4.6%, fourth in the region,
Dot's Pretzels to be Acquired by Hershey Co. in $1.2 Billion Deal
The Fargo Forum reports the Hershey Co. has entered into an agreement to acquire Elva, N.D.-based Dot's Homestyle Pretzels, along with one of Dot's manufacturing partners, for $1.2 billion (or about 4.4 times their combined annual revenue), according to MarketWatch.com and The Wall Street Journal. The acquisition is the latest by the Pennsylvania-based company as it continues to diversify its product line of chocolate and candy to also include salty snacks. Dot's was founded in 2012 and is the fastest-growing U.S. pretzel brand among brands with more than $10 million in annual U.S. retail sales, according to Hershey. Dot's represented 55% of growth in the pretzel category over the past year. In a related agreement, Hershey also made a deal to acquire Pretzels Inc. from an affiliate of Peak Rock Capital, a private investment firm with multiple investments in the food and beverage industry. Pretzels Inc. co-manufactures pretzels for Dot's and other customers. The Bluffton, Indiana-based company operates three manufacturing locations in Indiana and Kansas. When‌ ‌the‌ ‌transactions‌ ‌are‌ ‌completed,‌ ‌Hershey's will acquire Pretzels Inc.'s three‌ manufacturing locations, along with Dot's four pretzel-seasoning locations. Hershey reports Dot's‌ ‌and‌ ‌Pretzels‌ ‌Inc.‌ ‌had‌ ‌combined‌ ‌sales‌ ‌of‌ ‌$275‌ ‌million‌ ‌over‌ ‌the‌ ‌past‌ ‌year. The‌ ‌sale‌ ‌is‌ ‌expected‌ ‌to‌ ‌close‌ ‌by‌ ‌the‌ ‌end‌ ‌of‌ ‌this year. Hershey will continue to package Dot's special recipe under the Dot's name, which comes from founder Dorothy, "Dot" Henke. Dot's facility—where 55 people work — is expected to operate as usual for the foreseeable future. MORE
Minnesota Power Seeks 17.5 Percent Rate Hike
Duluth-based Minnesota Power has asked the Minnesota Public Utilities Commission to allow it to raise its rates by 17.58 percent. It's proposing an interim rate increase of 14.23 percent that would take affect Jan. 1, 2022, while regulators consider the full increase. Such an increase "threatens the competitiveness of our mines and operations in Northeast Minnesota," Kelsey Johnson, president of the Iron Mining Association of Minnesota, told the Duluth News Tribune. "Minnesota Power's proposed increase comes on the back of over 15 years of rate increases, amounting to an astounding 118% increase since 2005." Meanwhile, the average residential customer would pay $15 a month more should Minnesota Power receive the full rate increase. Opponents also say this is too much for residents, especially as inflation has hit their pocketbooks hard in other areas this year. Minnesota Power contends however that while its operational and maintenance expenses have remained the same since 2010, it needs to invest more in new power generation and transmission to reach 70 percent renewables by 2030, be coal-free and 80% carbon-free by 2035, and be 100% carbon-free by 2050. It says it also needs to raise rates to make up for the loss of revenue from energy-intensive industrial customers such as the Verso paper mill in Duluth, which closed last year, and idling of a machine at the UPM Blandin paper mill in Grand Rapids in 2017. MORE
'Renewable' Jet Fuel to be Produced in Minnesota
An ethanol facility in Luverne, Minn., shut down in 2020 because of COVID-19, is making isobutanol again and plans next year to convert into a hydrocarbon facility to make sustainable aviation fuel, according to the Duluth News Tribune. The plant is owned by Englewood, Colo.-based Gevo, which is out to make jet fuel out of corn and has garnered support from ADM and Chevron. The Luverne location will serve as a pilot program where Gevo can test various options for how it will operate its production facility set to come online in 2024 in Lake Preston, South Dakota, located about 100 miles northwest of Luverne. The U.S. and European Union have reportedly set goals supporting the annal production of nearly 4 billion gallons of sustainable aviation fuel production by 2030. Also by that date, the Biden administration wants to see aviation emissions reduced by 20 percent and at least 3 billion gallons of sustainable aviation fuel produced annually. The plant at Luverne began hiring again in August and is back up to 30 employees, many of which worked before the shutdown. It plans to use about 800,000 bushels of corn next year. MORE
Hometown Bank Rewards Owners (Mostly Local) With Large Dividends
Winona-based Merchants Financial Group Inc., a small publicly traded company with primarily local owners, is paying out a dividend of 85 cents a share (up 5 percentage points from previously)—plus a one-time special payment of $1 a share—in dividends this December. The full-service community bank operates in 23 locations in southeastern Minnesota and west-central Wisconsin. It also runs a leasing division called Merchants Bank Equipment Finance in Edina. Founded in 1875, it has more than $2.7 billion in assets under management. Most of its owners are Winona area families and the company's 480 employees. The healthy dividends are a result of stronger than anticipated financial results driven by the company's strong commitment to residential mortgage lending and its aggressive participation in the Small Business Administration (SBA) Paycheck Protection Program (PPP) for small business relief loans. In addition, Merchants reversed $1.1 million out of allowance for loan/lease loss reserves and back into income at the end of the third quarter. MORE
Rochester to Receive $3 Million Grant from Minnesota
The City of Rochester and Destination Medical Center Economic Development Agency (DMC EDA) are set to receive $3.12 million from the Minnesota Department of Employment & Economic Development (DEED), with a "prioritization of Black, Indigenous, and People of Color (BIPOC)." The grant dollars are part of DEED's new Main Street Economic Revitalization Program meant to help central business districts rebuild and reposition themselves in the face of a changing downtown economy. Rochester is one of eight communities receiving funding, with a total investment of approximately $40 million being invested across the state. Funds are meant to help create jobs and spark investment in key commercial corridors across the state. MORE